Cheap, Comfy Bras & Underwear On Amazon That Are Legitimately Awesome
It's time for you to completely revamp your underwear drawer.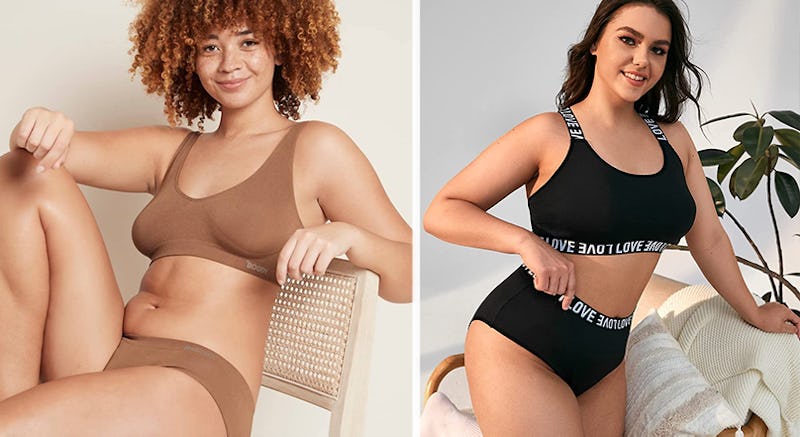 We may receive a portion of sales if you purchase a product through a link in this article.
Finding underwear you like just as much as the rest of your wardrobe can be a challenge. From uncomfortable elastic to itchy fabric, it's all about choosing the right styles, brands, and materials for you. Whether it's hot and humid outside or freezing cold, you generally want lingerie that feels good on sensitive areas and is cute enough that you get excited to wear it.
Bustle has compiled this list of lingerie that's inexpensive, comfortable, and legitimately chic. With a litany of five-star reviews, each item on this list will be a fantastic addition to your top drawer, turning your unmentionables into something you'll actually want to mention.