Comfy Clothing Doesn't Have To Be Boring — These 40 Stylish Pieces Are Proof
Clothes that are both comfortable and fun to wear.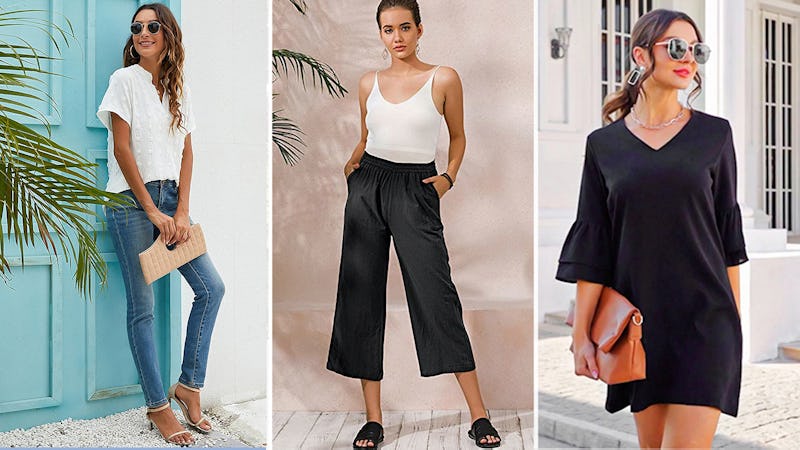 Amazon
We may receive a portion of sales if you purchase a product through a link in this article.
If you hear "comfy clothing" and immediately think of sweats, I don't blame you — but it's time to switch up your mindset. Fortunately (or unfortunately, if you are a huge Bridgerton fan), the time of wearing suffocating corsets and a bunch of heavy layers when it's time to dress up has passed. Heck, you don't even have to wear heels or constricting tops to look put together. There are a ton of simple options that can still have you ready for the ball and your couch at the same time.
If you do miss the fashion from days gone by but don't wish to experience the discomfort, there are still some great designs — like this ruffled dress. After all, we're not saying no to beauty — just to the pain of it.
I've compiled a list of cute but comfortable options that can work for various occasions. Whether you're looking for a mini dress for date night or a beach coverup, you can find it here.
A lot of the pieces listed are comfy thanks to their soft and lightweight materials (like this workout tank top), while others are a bit more innovative by doing things like an adding an elastic waistband. Who would have thought that professional-looking trousers and a gorgeous maxi skirt can have the same stretchy band as a pair of leggings?
Keep scrolling for other stylish options that you actually won't want to change out of.
This article was originally published on