Bustle's Most Wanted: Stylish & Cozy Gift Picks To Help Friends & Family Relax This Season
From chic Gap styles to innovative home gadgets, these holiday picks mean major R&R.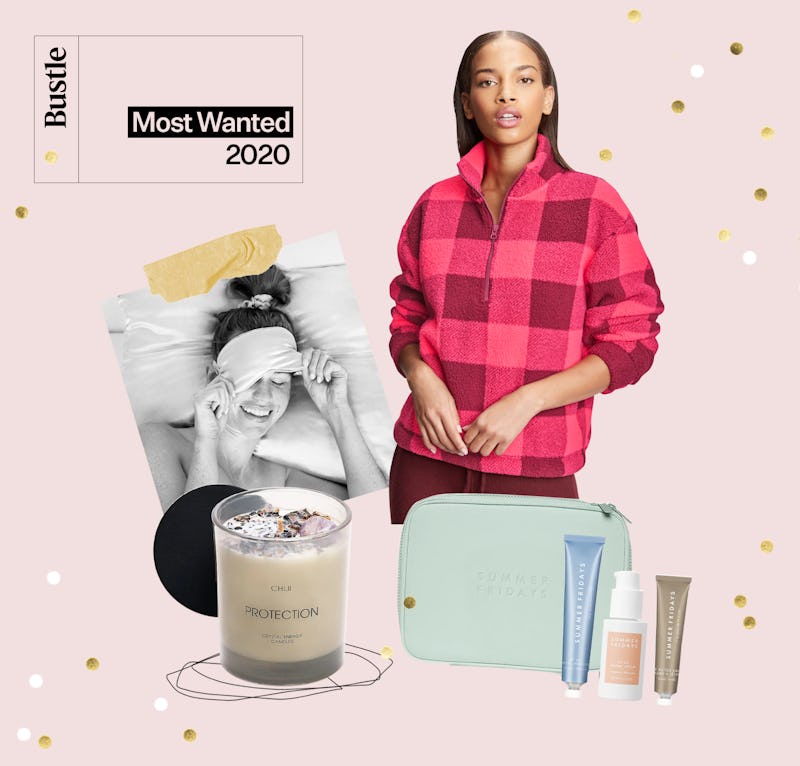 No matter what kind of day I'm facing, there is something about the busiest time of year that always makes self-care sound like the best idea. After all, there's no greater release than coming in from the cold, curling up on the couch, and gathering up all your cozy essentials to have within arm's reach. (Trust me, even if your 'fireside moment' looks more like a single candle, indulging in 'you' time is seriously underrated.) And what would those cozy essentials be, you wonder?
Try a pair of new matching Gap pajamas for five-star levels of rest, or an unexpected gadget that transports even the most stressed-out sleeper into a blissfully starry galaxy lightyears away. Not only do you deserve more of these relaxing moments, but everyone in your life does, too. That's why I've found the cozy-meets-stylish gift selects capable of turning anyone's home space into a world-class resort. Everyone is in need of some TLC this year, so gift them the R&R moment they've been putting off with these creatively fun (and well-designed) finds.
The Buffalo-Check Pullover
The Throw-Anywhere Luxe Layer
The Ceramic Essential Oil Diffuser
The Three-Piece Set For Lips & Skin
The Dreamy Star-Print Pajama Shirt
The Matching Drawcord Pants
The Crystal Skin-Care Tool
The Silky Pillowcase, Scrunchie & Eye Mask Set
The Portable Star-Gazing Light
The Fun Fantasy-Inspired Bathrobe
The Bright & Colorful Family Game
The Soothing Soy Wax Candle With Black Obsidian & Amethyst