The Daisy Street x Bratz Collection Is The Y2K Fashion Throwback Of Dreams
And there's even more items dropping in June.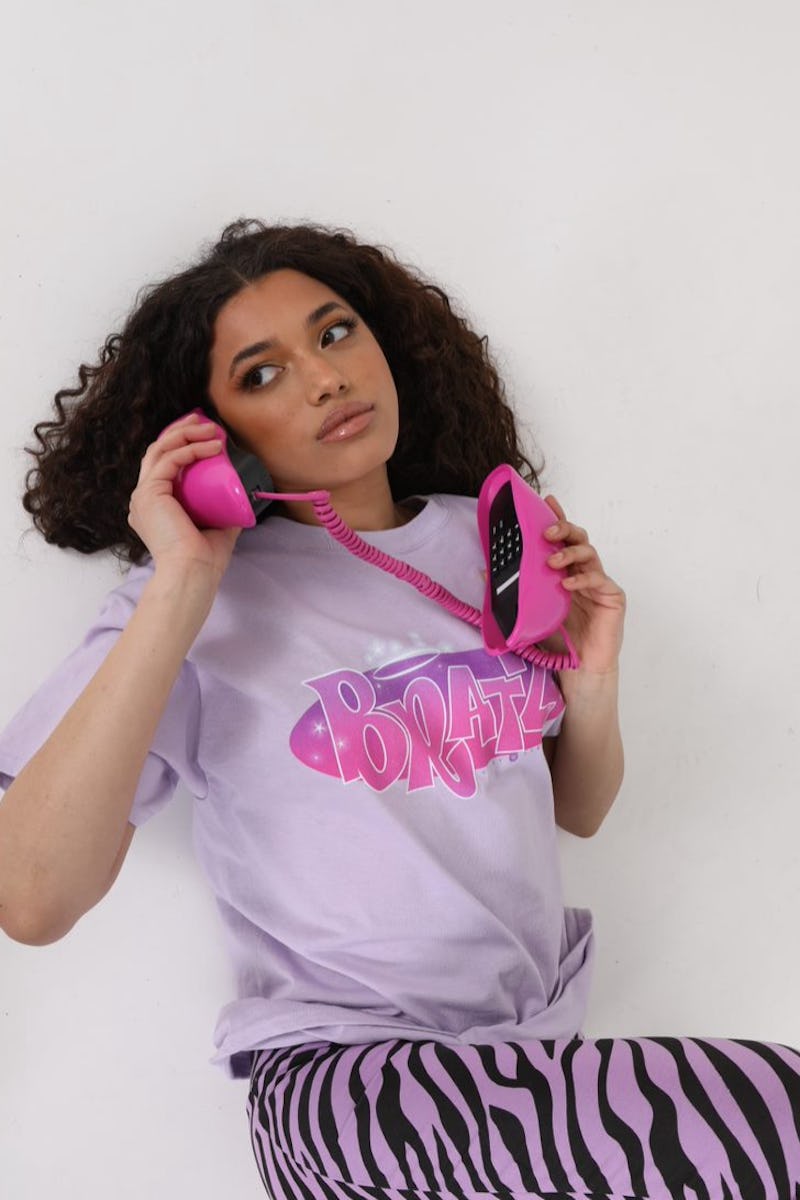 Daisy Street x Bratz
It's hard to believe that it's been twenty years of the Bratz Dolls but for many, the dolls with a "passion for fashion", wide eyes, and even poutier lips made our childhoods. To celebrate the iconic dolls, fashion brand Daisy Street has launched the Daisy Street x Bratz Collection and it's throwback to Y2K style.
The exclusive fashion collaboration with Bratz which "reimagines" the looks from Yasmin, Cloe, Sasha, and Jade with "bold prints, dazzling rhinestones, and stunning sequins."
Since '00s fashion is having a real moment RN, the brand is bringing back halter neck tops paired with baggy trousers to bring the Bratz style to life (pouty lips optional). Under the Bratz tagline "self-express the way you dress" the 30-piece collection launches in June 2021, however, to start us off they have revealed a selection of Bratz branded t-shirts this May.
For those primed and ready to live out their best Bratz fantasy, prices range from £9.99 - £39.99, and you can shop the The Daisy Street x Bratz Collections online via Daisy Street.
Bustle will keep shoppers posted when the full collection drops, until then check out the official t-shirts below.