Luxe Loungewear Pieces For Winter That Are Surprisingly Affordable
Decadent styles for work, home, and beyond.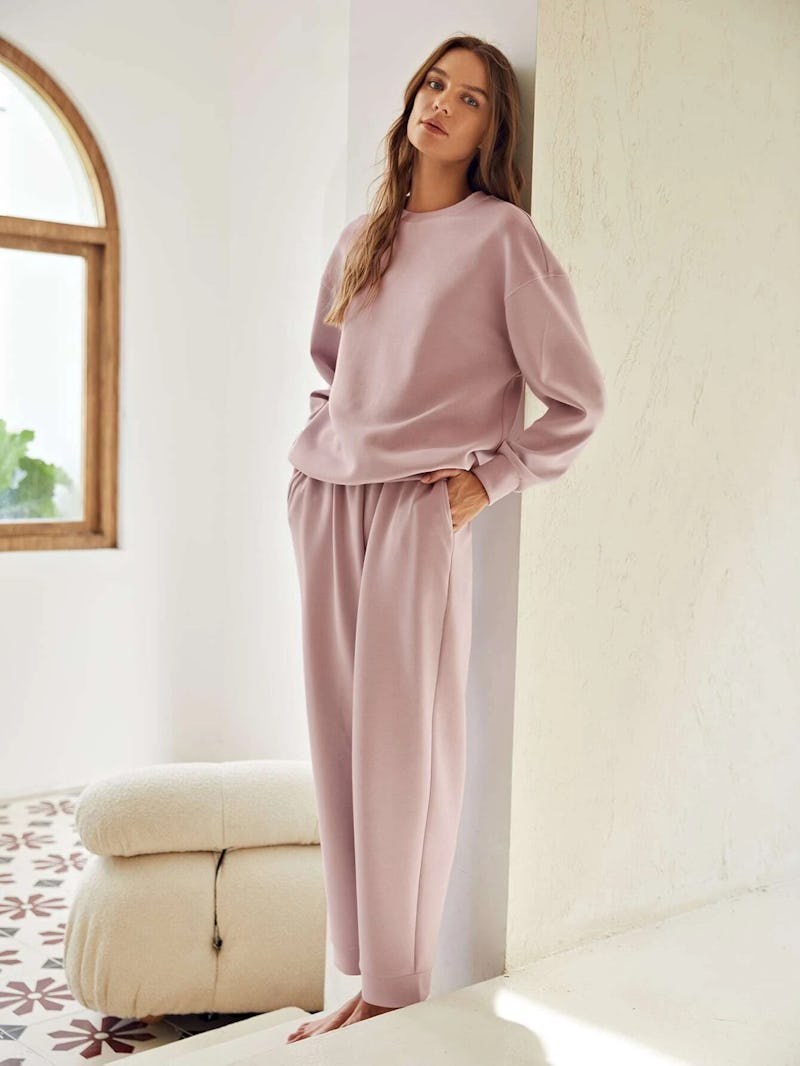 Whoever said loungewear had to be limited to hoodies, sweats, and leggings was seriously mistaken. Lush fabrics like cashmere and wool easily transform skirts, sweaters, and pants into comfortable pieces you can wear all day long, equally suitable for a work meeting or a relaxing evening at home. You might be (understandably) worried about what an all-cashmere, all-the-time wardrobe will do to your bank account. Shein's MOTF Cashmere + Wool Collection is the answer.
By cutting out the middleman and controlling each part of the supply chain, MOTF offers cashmere and wool pieces that are luxurious but affordable (with most items retailing for under $100). If you're looking for classic, timeless designs like turtleneck sweaters, pencil skirts, overcoats, and scarves in lightweight, breathable fabrics, you'll find plenty to choose from. These pieces are not only buttery-soft and lightweight, but versatile enough to wear for most occasions, whether it's a weeknight date with your partner or a casual work event.
Ahead, you'll find 10 of our favorite MOTF luxury cashmere and wool pieces to mix and match for looks that are as effortless as they are chic.