7 Genius Eyeliner Tips For Sensitive Eyes, Straight From Pros
Never worry about irritation again.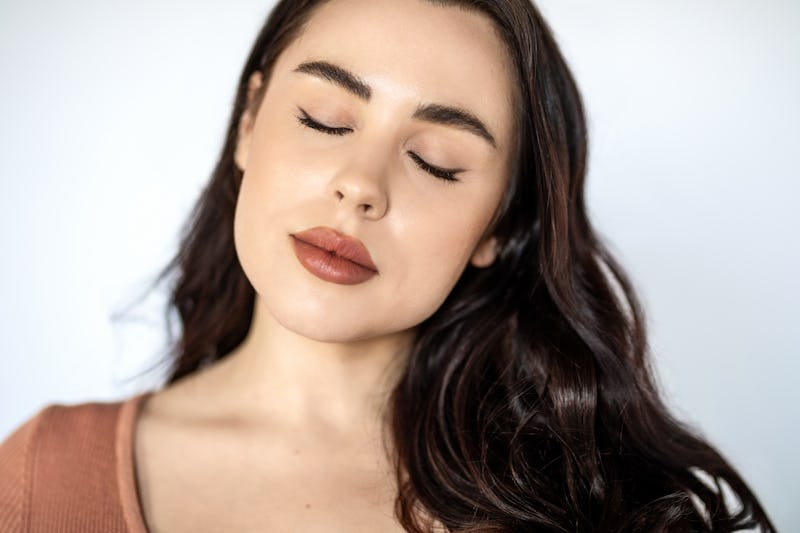 Luis Alvarez/DigitalVision/Getty Images
When you have sensitive eyes, makeup — especially eyeliner — can be a bit tricky. It's hard to commit to a cool graphic liner look if you're constantly tearing up or dealing with itchy eyes.
Eye sensitivity can happen to everyone and there are a lot of reasons why irritation can occur. According to board-certified ophthalmologist and founder of twenty/twenty beauty Diane Hilal-Campo, MD, there are a few common culprits. "Eye irritation from makeup can come from either the ingredients in the makeup, the way the makeup is applied, or the way the makeup is designed," says Hilal-Campo. "They can be allergens, or can exacerbate or cause dry eye, or can even be toxic to the ocular surface. Additionally, the way makeup is applied can also be irritating to the eyes."
"Eyes can be sensitive to makeup that either doesn't stay out or gets into the eye," adds celebrity makeup artist Jamie Dorman. "Contact lens wearers may find that some long-wear eyeliners are irritating and might smear on their contact lenses."
But you can totally rock the most bold eyeliner looks while also keeping your eyes safe. Dorman and Hilal-Campo's best eyeliner tips for sensitive eyes are below.
We at Bustle only include products that have been independently selected by our editors. We may receive a portion of sales if you purchase a product through a link in this article.