6 Mask-Appropriate Eye Make Up Looks, Tried & Tested
Half the face, double the fun.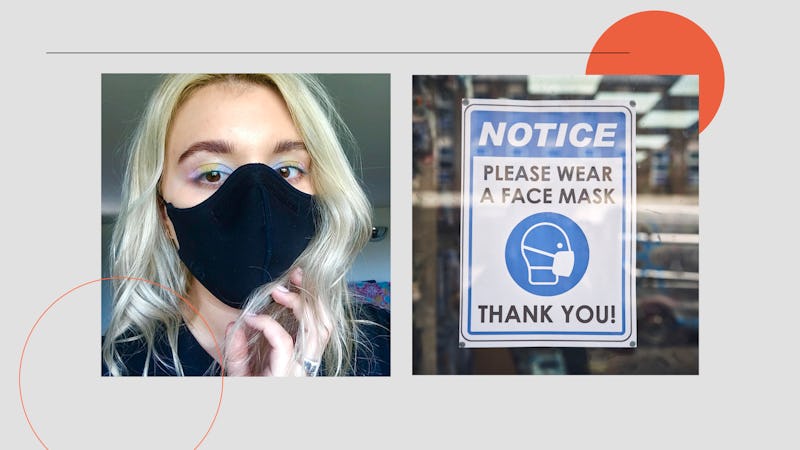 Rebecca Fearn / Jon Challicom/Moment/Getty Images
Wearing a face covering is now more important than ever. It's become a necessary part of modern life in order to protect ourselves and others from the ongoing threat of coronavirus, and is now legally required in areas such as on public transport and in shops. But if you're a big beauty fan, wearing a mask can make you question how to approach your makeup in order to make it last, and still stand out when half your face is covered. TBH, I've been thinking the same thing, and after some trial and error, I present you with six eye makeup looks to wear with a face mask.
Whatever kind of mask you wear, the most important thing is that you're wearing one. But nobody said you couldn't have fun with your makeup while obeying the law and keeping others safe, right?! And with so many super cute face covering options around now, you can tie in your makeup with your chosen pattern or colour scheme to look as stylish as is reasonably possible.
I scoured social media to find inspo from some of the coolest beauty editors, makeup artists, and Instagram users, all of which I have used to create my own eye makeup looks. Keep reading to find out which I got on with, and which I definitely won't be trying again!