6 Fall Trends To Try, Inspired By Every Character on Schitt's Creek
Moira, David, Alexis, and more.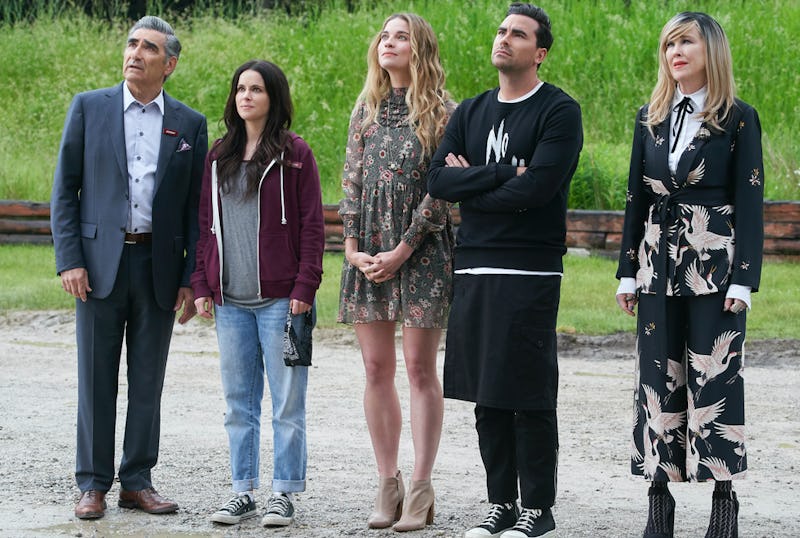 Courtesy of Netflix/Schitt's Creek
Schitt's Creek has finally ended. And as the world shed a tear, many die-hard fans occupied themselves during quarantine by re-binging the series that they had only just completed. And who can blame them? Not only are the characters super relatable, but to watch this virtual fashion show of sorts is an experience that you can repeat over and over and over again. In fact, with each subsequent viewing, you're bound to notice an epic look that you previously glossed over.
Though Moira Rose has seemingly stolen the show when it comes to her wardrobe, wearing jaw-dropping looks from high-fashion designers, each character has developed such a distinct personal style that it's hard not to take note of them all. And, as the season turns to Fall and you are looking to update your own wardrobe, it's high time you draw a little inspiration from all of the characters on Schitt's Creek.
Ahead, find 6 trendy looks to inspire your Fall wardrobe: From Moira's black-and-white layering to David's sweaters; Alexis' modern bohemian vibe and Stevie's '90s style.