How Fashion Month Shows Have Changed Amid Coronavirus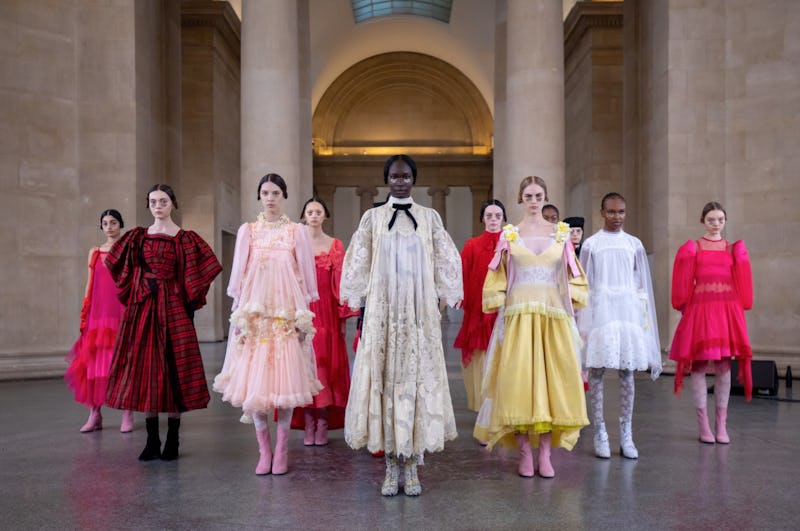 While runway shows and presentations in New York will happening well into March, London, Milan, and Paris Fashion Weeks are coming at a clip. And though the logistics are totally different than in years past, designers are getting creative with the ways in which they present their collections. Fortunately, the fashion itself is just as awe-inspiring as ever before.
For some designers, that means presenting a runway show that's either set outside or socially distanced in large indoor spaces. For others, they have simply sent out a gorgeously photographed look book of what is to come. And even more still have fully embraced technology to either live-stream or create an augmented reality world in which you feel as though you're sitting front row.
As for the clothing, there has been a healthy mix of pared-down classics that seem to relate to everyone's current life pace, as well as fun and flirty silhouettes that infuse a little uplifting whimsy into a space that is in desperate need. There are timeless knits, denim, and tailored suiting abound, peppered in with everything from crinoline-shaped dresses, mixed print looks, and animal prints aplenty.
Find everything to know about the rest of Fashion Month below.