19 Outfits From 'Gilmore Girls' That Are Peak Early 2000s
The most iconic of the bunch.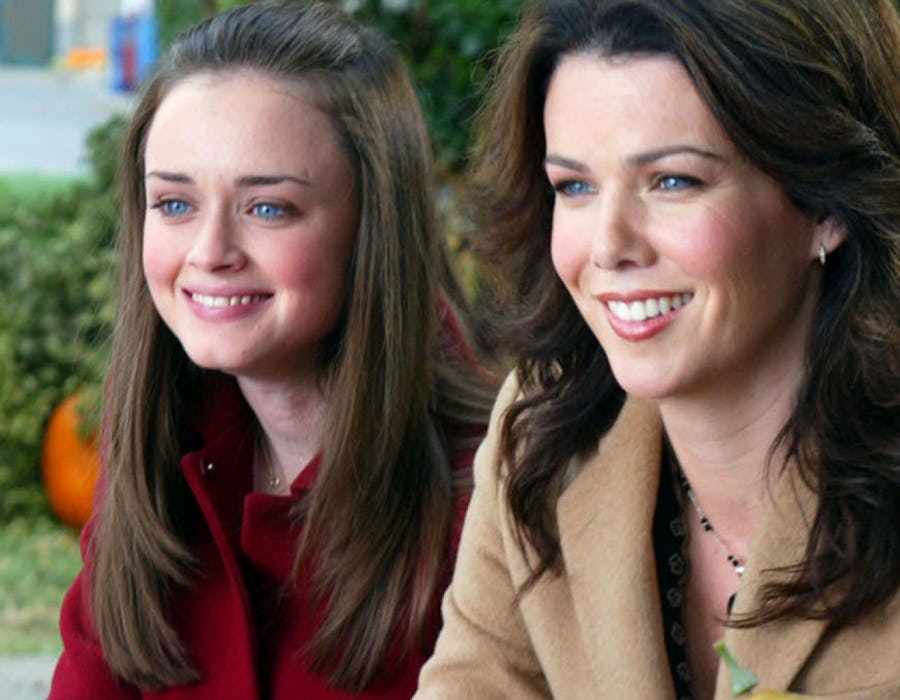 Courtesy of Netflix/Screenshot
Gilmore Girls aired its pilot episode on Oct. 5, 2000. And, two decades later (can you believe it?), mothers and daughters everywhere relate to every scene, from a heart-to-heart conversation to a life milestone, and beyond. The show was spot-on when it came to the joys and perils of both characters' journeys through life. The other detail producers nailed? The Gilmore Girls outfits.
From slip dresses and silk shrugs to argyle sweaters and plaid skirts, each character's wardrobe was the pinnacle of early-aughts style. They loved to play with patterns, experiment with colors, and layer like pros.
The costume department of the show is a time capsule, to be sure. In fact, several looks are good enough to integrate into your wardrobe today. Take a stroll down memory lane, celebrating Gilmore Girls' 20th anniversary in style.