H&M & Maisie Williams Are Teaming Up To Make Fashion More Sustainable
"The future of fashion needs to look different."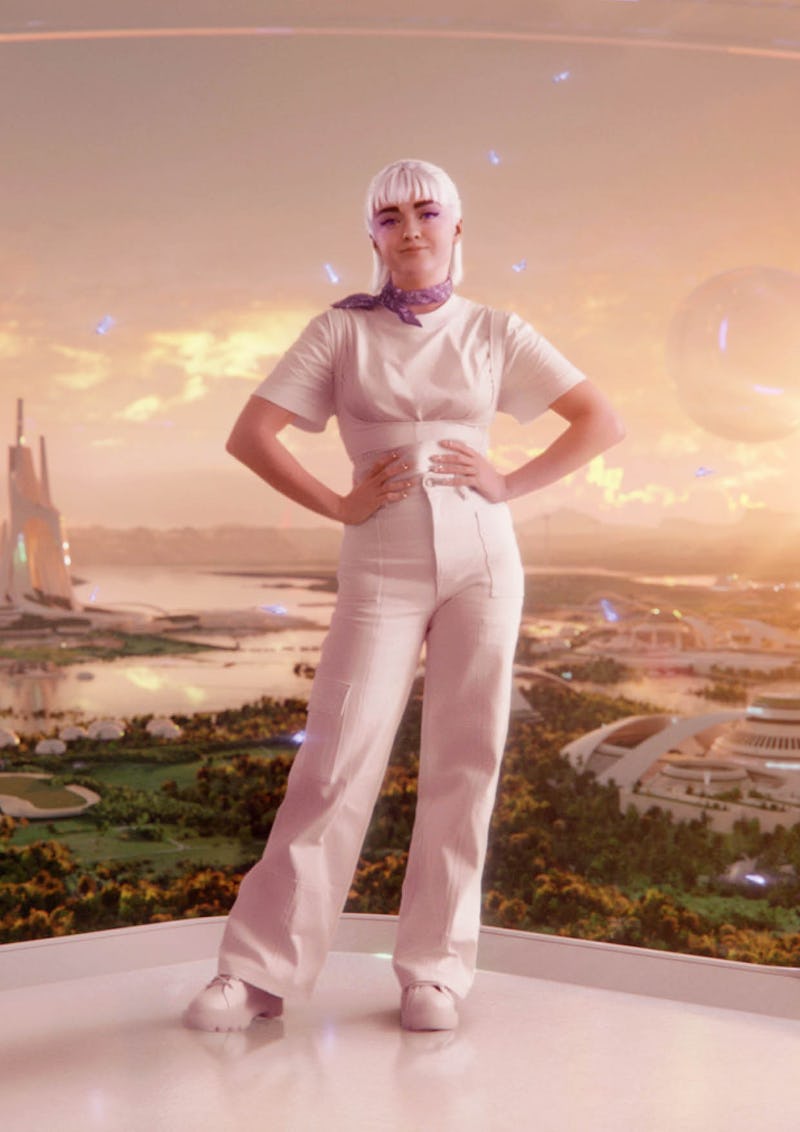 Courtesy of H&M
H&M is no stranger to sustainability initiatives, releasing capsule collections that shed light on the issue in the fashion world, pledging to work towards using 100% sustainable materials, and now — launching a new partnership with British actor Maisie Williams.
On Monday, April 12, the fast fashion brand announced that they would be joining forces with Williams to "help lead a worldwide initiative towards a more sustainable fashion future." The brand has previously announced their plans to be fully sustainable by 2030, which they reiterated in their press release, while naming Williams their new Global Sustainability Ambassador.
Williams noted, "I will be working closely with experts within H&M to drive sustainability initiatives and shape the path towards an accessible and circular fashion future." The brand further notes that this year will bring with it a range of events and programs. First up: the launch of H&M Loop Island, which is a part of the popular Nintendo game Animal Crossing. The island will be completely sustainable and will feature a clothing recycling station. H&M added that their goal is to "drive for change within the fashion industry by encouraging [their] customers and fans to reuse, remake, and recycle unwanted garments."
H&M explains that "the future of fashion needs to look different, and we want to be a part of this solution." Additional initiatives will be revealed throughout 2021, but you get in on the action now by shopping their newly released '90s-inspired sustainable collection.