How 4 Style Experts Are Finding Joy This Holiday Season With Coach
Feel-good style, reimagined.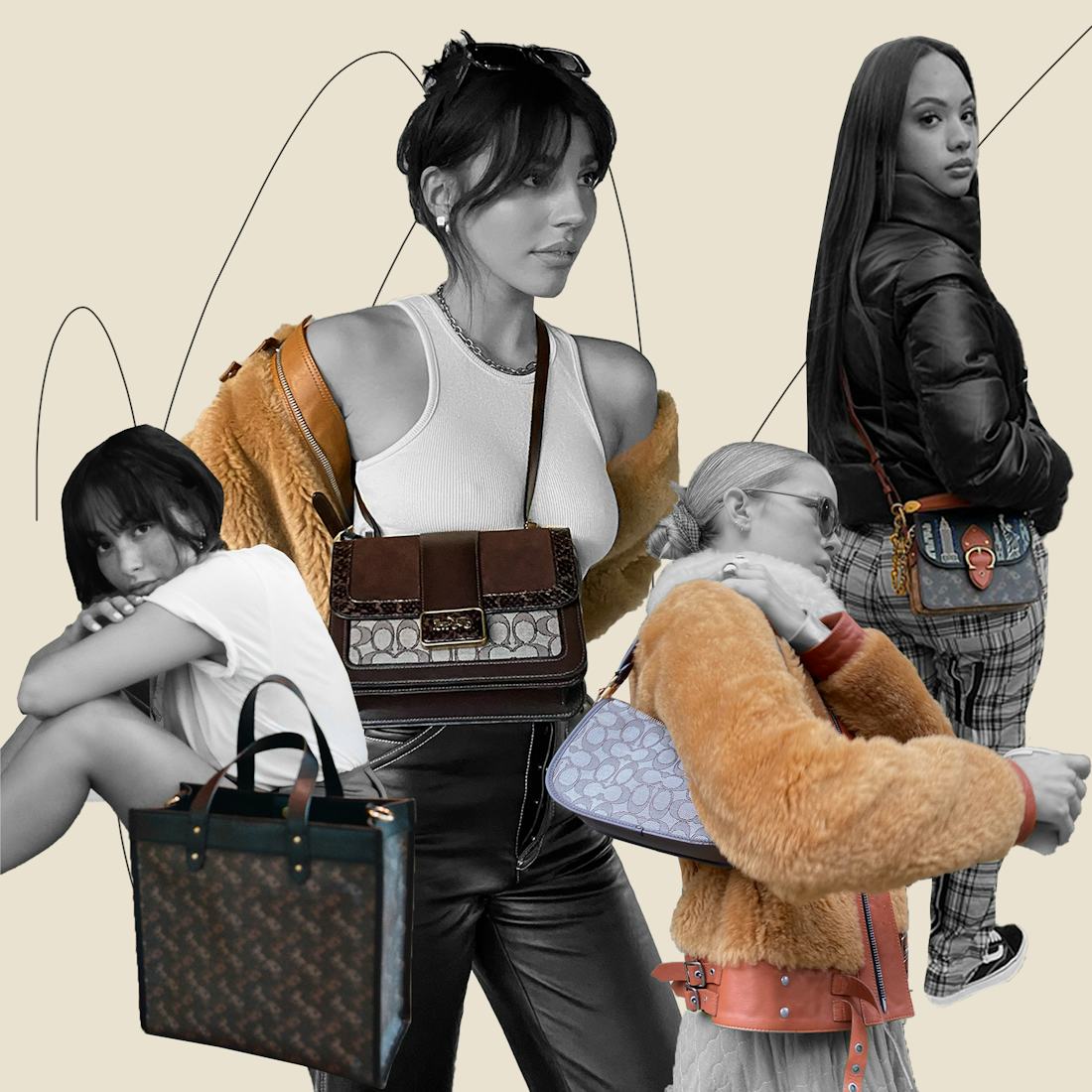 The holidays are usually a time of a million and one different social engagements, from workplace shindigs and white elephant parties to Hanukkah get-togethers and New Year's Eve ragers. Regardless of how the holidays may pan out this year, it's still the perfect opportunity to reflect on what we're grateful for and to show our loved ones how much we love them — two things that we can still do, no matter where we are physically.
While this holiday season may be unique, we can use it as a time to create new and meaningful traditions, whether that's Christmas karaoke via Zoom or a cross-country Secret Santa gift exchange. We teamed up with Coach and four inspiring style influencers — Taylor LaShae, Maria Beltre, Lindsay Vrckovnik, and Orion Carloto — to see how they're planning to get creative with their holiday celebrations this season. And what they're wearing, naturally.
Orion Carloto
Orion Carloto is looking towards the positive this holiday season. She's excited about getting to reach for warmer pieces like Coach's short shearling jacket and leather pants, which she's paired with the Allie bag, a purse that Carloto appreciates for its juxtaposition of tones and textures. "It's always nice to find a piece that can mix textiles in a sophisticated way without getting too busy," she says. This holiday season, she'll be decorating her new apartment, which has room for a Christmas tree, and if the circumstances are right and safe, she's planning to host an intimate gift exchange with a couple of close friends. "I've discovered a lot of gratitude in those moments of loneliness, reflecting on my life and trying not to take everything that I still have for granted," says Carloto.
Maria Beltre
Maria Beltre is looking forward to spending the holidays in NYC, where she'll be decorating her apartment for the first time, cooking for her loved ones, and carefully planning out her shopping list. "I usually never have time to really give meaningful gifts because I'm so busy with work, but after spending more time with my loved ones I have a few thoughtful ideas I think they'd love," explains Beltre. She'll be making her list and checking it twice while carrying it in Coach's Beat Shoulder Bag 18, which features embroidery inspired by some of her favorite city's landmarks. "I love small bags. This one fits all the essentials and it looks fly with whatever I throw on," she says, (which no doubt includes her favorite type of outerwear — a big puffer jacket — like Coach's Leather Puffer Blouson).
Lindsay Vrckovnik
This holiday, Lindsay Vrckovnik is going to be spreading joy in the kitchen — and through the post office. She'll be cooking up delicious food and spending time with those close to her, while also sending out presents to family that's further away. While she "love, love, loves a red lip" this time of year and a warm statement jacket, her holiday handbag of choice is none other than the Coach Swinger, a shoulder bag that fits all of Vrckovnik's essentials and features the brand's signature logo pattern from the '80s. "I love the colorway and print; it has a super vintage feel that I love to incorporate into my wardrobe," she says.
Taylor LaShae
When it comes to holiday plans, Taylor LaShae is pretty much set on bundling up in cozy, oversized sweaters and sipping hot peppermint tea while she watches the little ones in her family anxiously await Santa's arrival. "I'm looking forward to this holiday season, especially with everything that has happened this year," says LaShae. For a casual festive look, she's pairing Coach's classic Field tote with the brand's Lyden boots, a Keith Haring tee, tailored shorts, and topping it all off with a plum lip. "My favorite style is comfy style, and I live by that," she says.