7 Modest Fashion Influencers Share What Their Style Means To Them
2021 is set to see modest fashion go even more mainstream.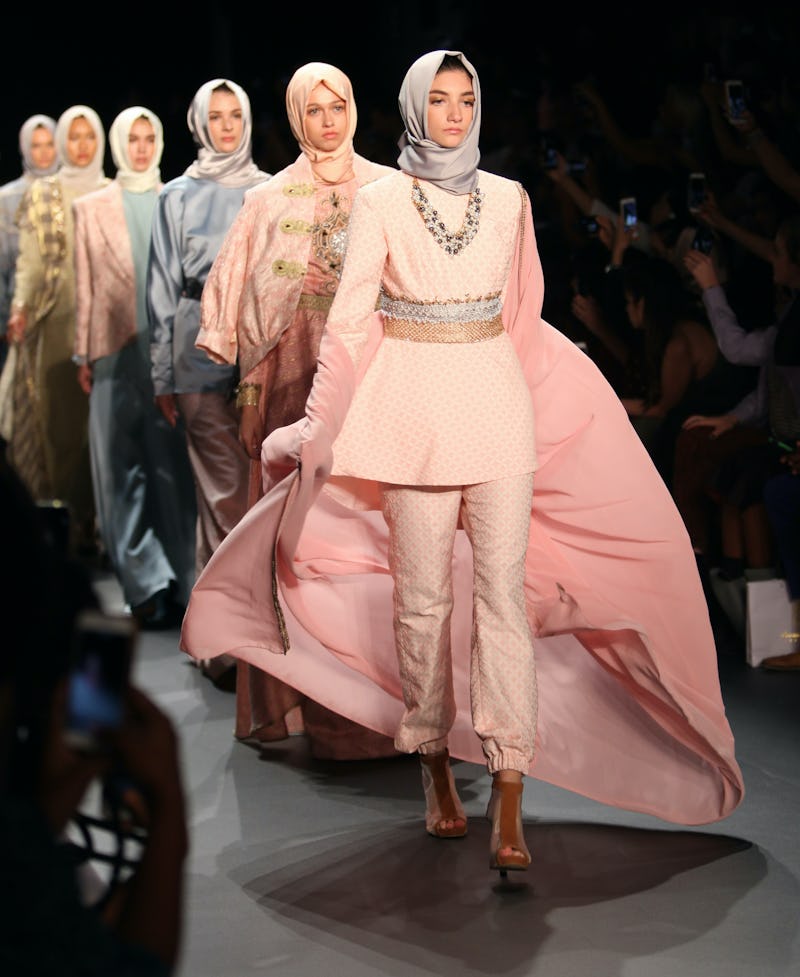 Anniesa Hasibuan's 2016 NYFW show / Shutterstock
Anniesa Hasibuan's 2016 New York Fashion Week catwalk show began like any other. Rows of stylish onlookers sit facing one another, iPhones at the ready. The usual chatter and buzz fills the room as people take their seats. Suddenly, the lights dim, the music begins. From backstage emerges a glamorous model dressed in stunning soft colours, intricate details adorning every item. And she's wearing a hijab. Another model follows, wearing a similarly glamorous look complete with hijab. And another, and another – all wearing hijabs. As the models continue to file out, the music pulses like a drum that marks the coming of a new fashion era.
While modest fashion has existed for millennia, and has a rich and varied history, many consider 2016 particularly game-changing. Dubbed "the year of modest fashion," it saw several firsts take place. Not only did Hasibuan present her groundbreaking NYFW collection, but journalist Noor Tagouri posed for Playboy wearing a hijab in a first for the magazine; Halima Aden made waves in the U.S. by becoming the first hijabi contestant for Miss Minnesota; and Nura Afia became an ambassador for Cover Girl. The milestones these women achieved were built on the work of those before them. In 2015, for example, Mariah Idrissi was booked as H&M's first hijab-wearing model and, the year before that, Yada Golsharifi and Tamara Al Gabbani created a modest line for DKNY.