How To Effortlessly Work Summer's Monochrome Minimalist Trend Into Your Look
The all-white summer styles to shop now from Macy's.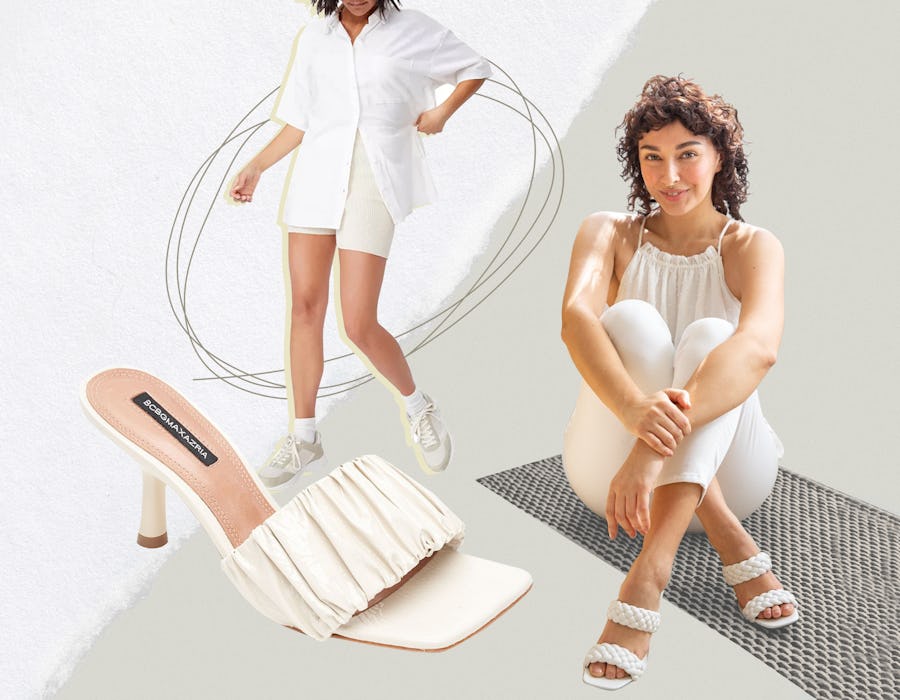 Spoiler alert: If you're still abiding by the age-old rule that you can't wear white after Labor Day (really, what does that even mean?!), well, it's time to think again. Head-to-toe white is on our summer style radar, and we're very much considering ways we can wear the trend now — and for months to come. A neutral palette dominated by shades of white, cream, and beige feels effortless and sleek, and also very now.
This spring, we embraced the rise of the new take on minimalist dressing: a more relaxed version of the timeless style that put shapes and textures at the forefront. Now, we're taking things one step further, clearing our fashion palette with top-to-bottom bright whites and lighter-than-air materials. But remember: all-white doesn't equal boring, especially when Macy's has endless options for staying on-trend while still expressing your personal style.
As we all reconsider our approach to getting dressed for the upcoming season, we're ready to cut out the items we don't love and double-down on the ones that we do. Here are 10 Macy's picks, from neutral hues to bold new silhouettes, to add to your own rotation.