How To Get Glazed Donut Skin In Just 5 Steps
Hello dewy, luminous skin.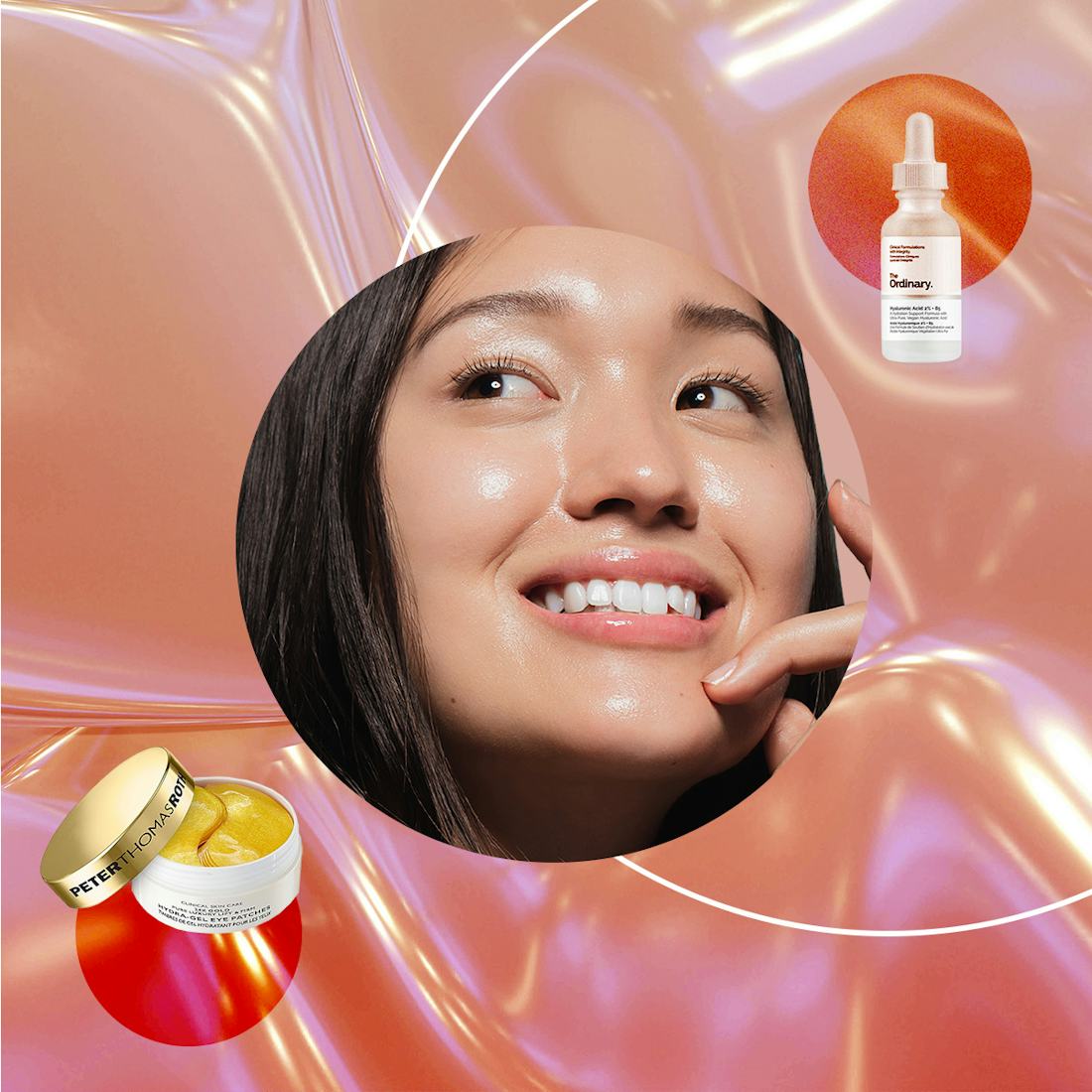 We don't know who coined glazed donut skin, but it had to be someone captivated by the smooth, reflective sheen of fresh, just-iced glazed donuts and wanted their skin to look that way. (Hey, we respect it.) And the rest of the world seems to be on board, too, considering it's become an ultra-buzzy skin-care trend as of late. As the name implies, glazed donut skin is all about scoring skin so healthy and hydrated that it appears naturally dewy and luminous. For this reason, using super-moisturizing products — paired with very minimal makeup — is your secret to success.
We're huge fans of the look because it requires virtually zero makeup skills, it's quick, and your skin benefits, too: Just like a glazed donut, it's impossible to resist. Now, without further ado, check out the five-product routine from Ulta Beauty that gets us glazed in five minutes flat.
Step 1: Very Gently Cleanse
Glazed donut skin necessities a complexion that's as hydrated as possible, so cleansing with a formula focused on protecting your skin's barrier and natural oils is key. This creamy sulfate and soap-free one contains hyaluronic acid to attract actual moisture molecules to your skin, and ceramides, lipids that prevent water loss so that moisture stays locked in.
Step 2: Apply a Juicy Serum
Thanks to varying sizes of hyaluronic acid weights ranging from low to large, this watery serum seeps into skin's different layers for optimum hydration — plus it contains soothing vitamin B5 which acts as a natural anti-inflammatory. Apply a few drops to your face and neck right after cleansing when your skin is damp to increase absorption and the formula's effectiveness.
Step 3: Hydrate Your Eye Area
If your eye area looks tired, lackluster, or dry, it's going to throw off the whole glazed donut aesthetic you're going for, which relies on reflecting light. So, while your serum is sinking in, pop on these luxe gold-infused under-eye patches for a few minutes to smooth, hydrate, and firm up the area. When you peel them off, you'll see a noticeable difference in the overall health and vitality of your eye area.
Step 4: Layer On Moisturizer
You didn't think one serum was enough to get that dewy look did you? Slather on another layer of moisture with this cushiony, oil-free gel cream, which deeply nourishes without making you look greasy. Packed with lightweight heavy-hitting hydrators like hyaluronic acid and aloe vera — plus radiance-boosting vitamin C — it's clinically proven to moisturize skin for up to 100 hours (yes, you read that right). Moreover, it helps skin rehydrate itself throughout the day so it never looks dull or drab.
Step 5: Spritz Your Way To A Flawless Finish
As a final step in your routine, lock everything in with a hydrating setting spray like Peach & Lily's best-selling Glass Skin Veil Mist, which helps to further soothe and nourish skin so it looks as plump and radiant as possible. Infused with all-star ingredients like calming cucumber water, peach extract, and reishi mushroom, this innovative formula delivers instantaneous results that won't go unnoticed.