How To Make Your Overgrown Roots Work For You
Because salon appointments are still a while away.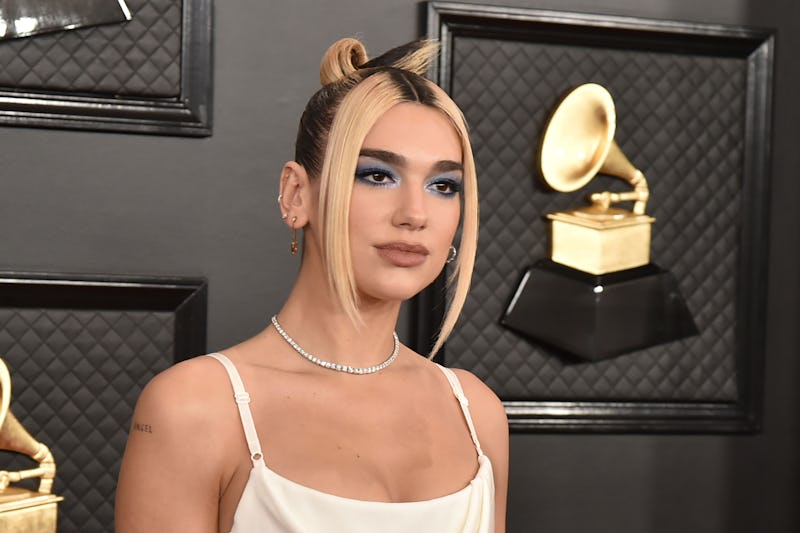 David Crotty/Patrick McMullan/Getty Images
Something I've found myself missing in lockdown lately is trips to the hair salon. When you have dyed hair re-growth can be a real issue, and I'm coming up to six months worth of root (I timed it very badly between lockdowns). But recently, I've been learning to embrace my roots, and am actually more at peace with them. If you're looking to do the same, here's how to style overgrown roots until you can book in a salon appointment.
This advice comes from both my own experience, as well as experts Anita Rice and Stephen Buller, Co-Founders of sustainable salon Buller and Rice. They see this time before salons re-open as actually a great time to embrace your roots and see what you can do with them. "Coming back to the salon should be an exciting experience for everyone, even if you're just getting your regular service and maintaining your trademark look. However, it could be the perfect time for you to experiment and start something new and fresh," the pair comment.
Salons are not due to open before April 12, so we still have around five weeks or so at least until we'll be able to get our roots sorted. And even then, it may be a bit of a struggle to actually secure an appointment, given the high demand that's bound to occur. With that in mind, why not learn how to style your overgrown roots, with tips and tricks from the experts.