How You Can Win £50 Towards A Spring Wardrobe Update
A new season means a new lewk, right?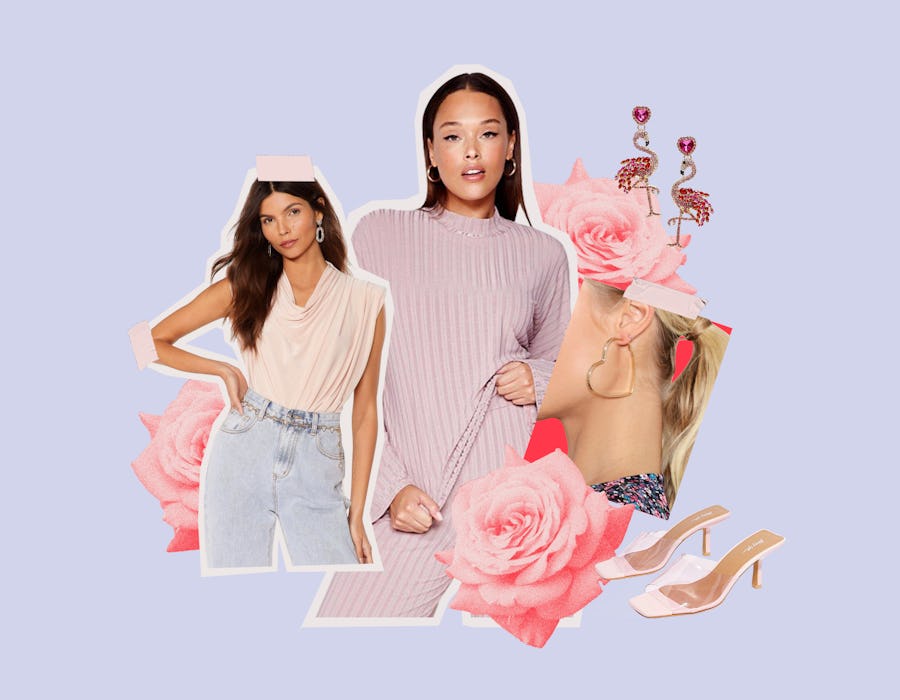 Spring is on the way, and the only 'holiday' that stands between now and the end of winter is, coincidentally, a fabulous excuse to dress up.
Whether you're going all out with your BFFs for a virtual Galentine's Day celebration on the 13th, or shaking a cocktail with *that* special support bubble person on Valentine's Day, both are a fun opportunity to style a new look (and move on from your plush Reindeer socks).
If you're feeling 'blah' about 90% of your wardrobe right now (aren't we all!) and wish a fairy godmother would throw you a freebie… this is as close as you're going to get to that dreamy scenario.
Say hello to your fashion fairy godmother (and Bustle's latest partner), Tequila Rose. The playful, silky smooth strawberry cream liqueur have coupled up with Nasty Gal to give you the chance to win one of one hundred, £50 vouchers to put towards your spring wardrobe.
How can you enter to win? It's as simple as purchasing a specially marked bottle of Tequila Rose, just look for the swing tag. You'll then need to text your unique code, along with some digits from your receipt to enter. You'll find all competition terms and conditions here.
While waiting for entries to close on March 1st, we have preemptively shopped up a storm. Adding three looks to our 'month of love' wish list.
Galentine's Day Glam
No need to go out to don a pair of playful heels, and your most sparkly flamingo earrings! Spread the love with the friends that got you through 2020 and organise a virtual Galentine's movie or quiz night.
Cosy Cocktail Hour
Who says you have to go out to enjoy a cocktail? We say, lean into the chill vibes at home and don a comfortable coord number. Just add beauty treatment!
Date Night Darling
Glam up to stay in? It's a big 2021 vibe. Surprise your loved one with playful knee high boots and an off-the-shoulder look.
2021 is already looking super glam! Find your closest Tequila Rose retailer via this link. Don't forget to look out for the swing tag on the neck of your Tequila Rose bottle to enter.
---
This post is sponsored by Tequila Rose.
Please drink responsibly, for further information please visit drinkaware.co.uk
UK, 18+ only. Purchase a bottle of Tequila Rose, text TEQUILAROSE and the last three digits of the barcode on your receipt to 60777 to be entered into the Prize Draw to win a £50 Nasty Gal voucher. Retain receipt to claim. Visit https://www.promoterms.com/tequilarosenastygal/ for full T&Cs & prize details.