TikTok's Darling Skincare Brand Just Launched A Haircare Range
Plus, five other beauty launches to note this week.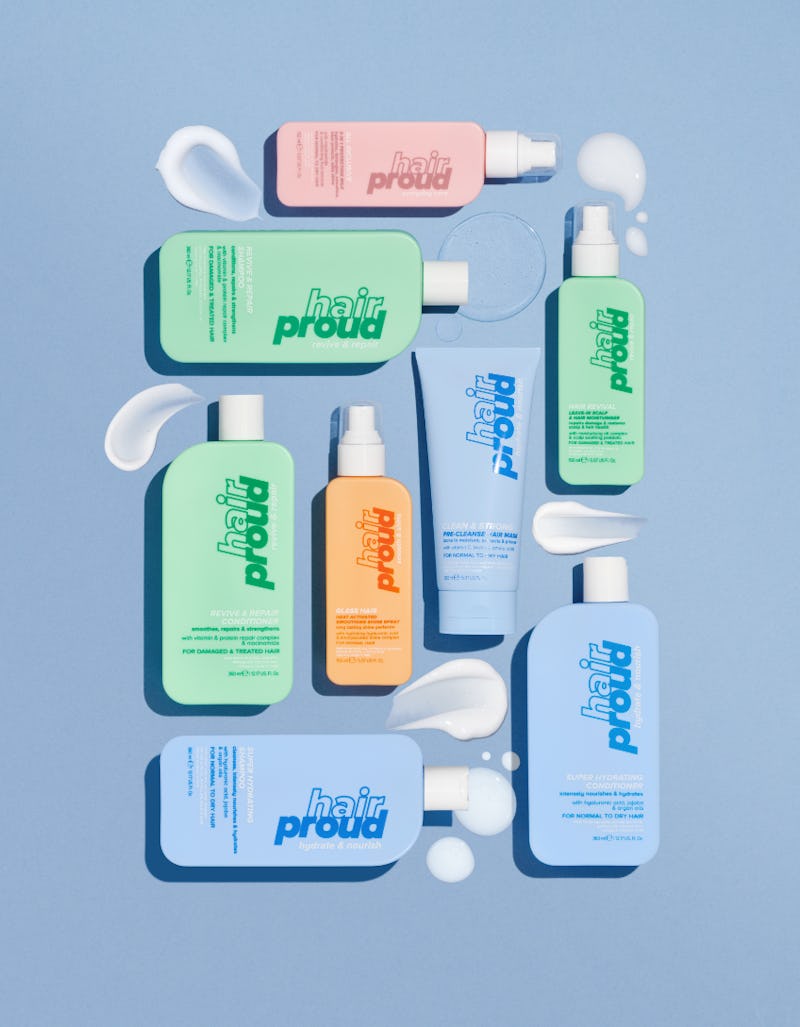 Hair Proud
We may receive a portion of sales if you purchase a product through a link in this article.
I Am Proud has already given us the skincare brand of dreams with Skin Proud and now they're here to shake up the industry with their affordable, high-performance hair care brand Hair Proud. With the "skinification" of hair care becoming more popular, Hair Proud serves up a collection of haircare with skin-inspired active ingredients to help prevent damage and repair hair from root to tip. Designed for every hair type, there's four different offerings: Revive & Repair, Hydrate & Nourish, Smooth & Shine, and Everyday Care, each using bespoke blends of the brand's patented mood-boosting fragrance technology to take your self-care routine to the next level.
If you have dry or dehydrated hair that's in need of a moisture boost then the Hydrate & Nourish range is for you. The hero product is definitely the Clean & Strong Pre-Cleanse Hair Mask. This pre-shampoo treatment uses a blend of biotin, amino acids complex, and kakadu plum to help condition and maintain your hair's natural protective layers. Squalane works alongside these nourishing ingredients to supplement your hair's natural oils and reduce the loss of hydration that comes from shampooing. And there's the Super Hydrating Shampoo & Conditioner, priced at £6.95 each.
Revive & Repair is made for those with damaged or treated hair. It contains a shampoo, conditioner, and a leave-in scalp and hair moisturiser that will help bring back life to your strands. Included in the Everyday Care range is the All Inclusive 5-in-1 Protection Milk, the Mary Poppins of hairsprays, if you will, as it helps smooth and detangle your hair, whilst providing heat protection and intense shine. Last but not least is the Smooth & Shine range, which consists of the Glass Hair Heat-Activated Smoothing Shine Spray.
If you're thinking of transforming not only your hair routine but your entire beauty regimen, then read on for five other exciting new launches worth eyeing up.
Bustle product reviews and recommendations are written and conducted by writers and editors with expertise in their fields. Testers often have specific experience with the situation or product at hand, and/or their review or recommendation is provided in consultation with experts. You can learn more about our standards here.We may receive a portion of sales if you purchase a product through a link in this article.