Meet Shielded Beauty: The New Brand Revolutionizing Microbiome Skin Care
Here's everything you need to know.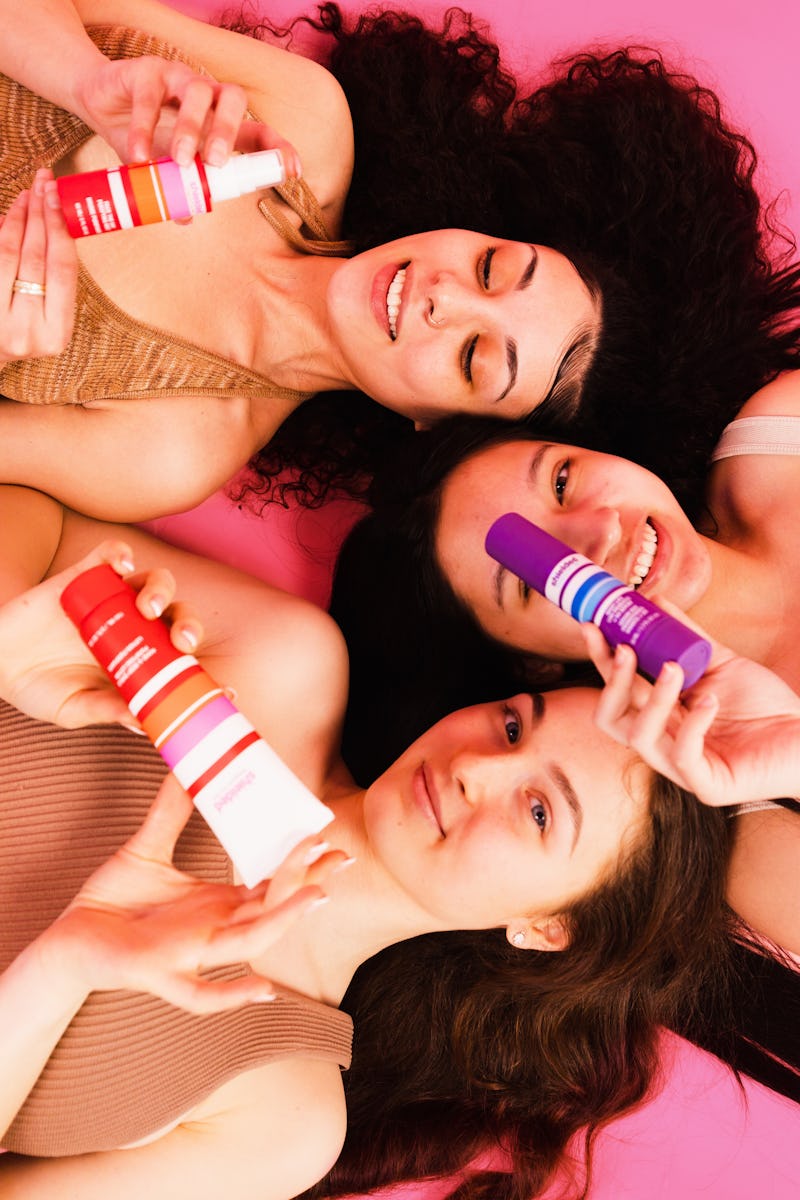 SHIELDED BEAUTY
A healthy skin barrier is the key to a clear and radiant complexion, no matter what your skin type may be. Looking in the mirror, your skin barrier (ie: the outermost layer of the skin) is, of course, the first thing you see, but its function runs deeper than just the surface: a compromised skin barrier can result in redness, irritation, and breakouts. That's why it is essential to take good care of your skin's outermost layer (your "shield", if you will) with nourishing ingredients that preserve and replenish instead of stripping.
Introducing Shielded Beauty, a collection of ground-breaking products that go beyond skincare by fusing natural ingredients with anti-microbial properties and non-toxic actives for daytime protection with "live" probiotics to restore your skin's health and balance at night. The brand's first-of-their-kind microbiome-friendly products are like a big blanket for your barrier, cocooning it and keeping it nourished and allowing vital water and essential hydrating lipids to stay tucked inside — while keeping irritants like pollution and bacteria out. In all Shielded Beauty products you'll find protective, reinforcing ingredients like antimicrobials, probiotics, and hyaluronic acid to help strengthen your barrier so skin stays strong, supple, and glowing. Believe us when we say your best barrier, and therefore your most beautiful skin, begins with these five products.
Self Defense Super-Charged Moisturizer
This smart, coddling lotion is your skin's best defense against barrier-breaking environmental impurities like pollution and even blue light. That's all thanks to a special patented Guardian Complex technology that deflects toxins and light from digital screens with a bevy of antioxidants. Working hard in the background you'll find sodium hyaluronate (a derivative of gold standard hydrator hyaluronic acid) and collagen-stimulating copper which soften, seal in moisture, and smooth texture and lines.
Night Life "Live" Probiotic + HA Serum
Your skin naturally comes alive at night to repair and reinforce all of your skin's essential layers, and this smart moisturizing serum will help level up the process. Live encapsulated probiotics activate at the perfect time during the sleep cycle, flooding skin with the good bacteria it needs to stay thriving, balanced, and resilient, while a special peptide makes your skin look I-just-slept-9-hours-refreshed.
Feeding Frenzy Prebiotic Cleanser
Oftentimes, a compromised skin barrier is a direct result of overly stripping cleansers and abrasive exfoliators. This cushiony and creamy formula sweeps away dirt, grime, and impurities while leaving glow-essential lipids and the outermost layer of skin intact. It's also chock full of prebiotics, the precursor for good bacteria your skin needs to flourish. This cleanser is so darn gentle, you can use it day, night, and whenever your skin needs a clean slate, like after a workout.
Hand & Body Shield Purifying Lotion
The skin on your hands and body are equally as vulnerable to environmental aggressors as your face, so it's really important to treat them with the same protective ingredients. In fact, these oft-neglected areas are often the first spots to show signs of damage. In this velvety cream, you'll find more of the brand's patented Guardian Complex, which creates a barrier to protect your skin barrier as well as nourish, repair, and regenerate the skin.
Face The Day Purifying Mist
Take on the day with this secret weapon face spray. Spritz on the Guardian Complex-infused mist before, during, or after applying skin care and makeup and frequently throughout the day to lock in moisture, counteract breakouts, and block blue light and environmental aggressors. It also refreshes, energizes, and soothes with marigold extract and a special form of hyaluronic acid that penetrates deep into the skin for optimal nourishment.