Jo Malone's New Range Is Inspired By Summer Fetes
Plus, four more new beauty goodies out this week.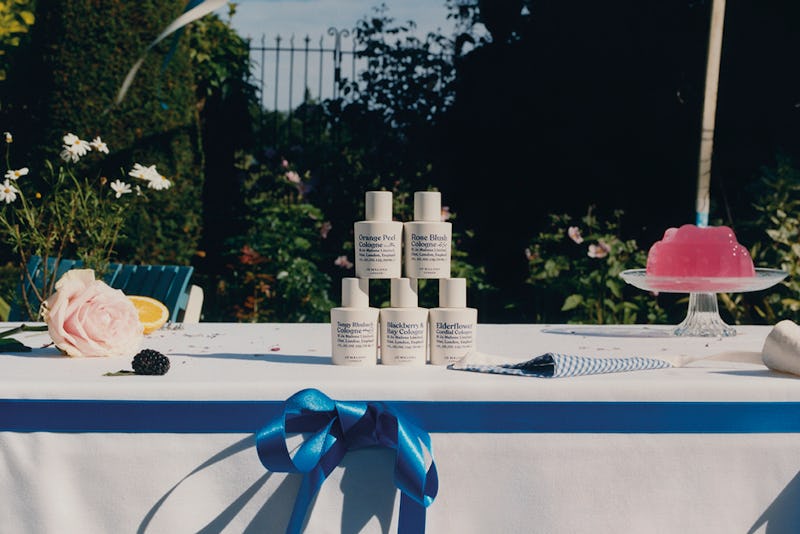 Jo Malone London
For many of us, the concept of British summer fetes will bring about warm, nostalgic feelings and memories of face painting, homemade jam, and gingham tablecloths. So it's really no wonder that Jo Malone's new range is inspired by summer fetes, and that its fragrances will transport you back to those sun-drenched simple days, when everything felt easy breezy.
The limited-edition Marmalade Collection comprises five scents, all of which are focused on one key flavour: orange, blackberry, elderflower, rhubarb, or rose.
While the scents themselves smell amazing, the bottles are completely unique and fresh in comparison to what we're used to from Jo Malone. If you've ever bought a perfume from this label before, you may be familiar with their classic glass bottles and chic understated labels. The new Marmalade potions comes housed in little white bottles with cute blue writing, and their price point is a little more affordable than a traditional JML fragrance, too.
As well as Jo Malone's new offerings, there are also some other great bits out this week, including a new, affordable SPF range, an enticing contour balm, and a two-in-one face mask. Keep reading to hear more about the best new beauty buys out this week.