Over 24K Shoppers Say These Leggings Are The Best They've Ever Had
Squat, stretch, or lounge in comfort — these $23 leggings have your back.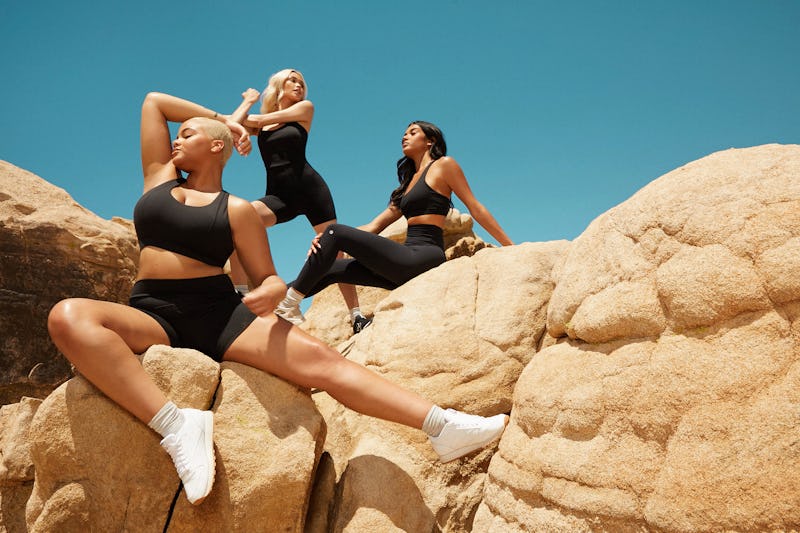 Courtesy: Glowmode
Leggings are one of the most-loved basics in a wardrobe, but finding the best pair for you can be tricky. The ideal style is supportive enough for exercise and activities, but comfortable enough to lounge around in. You want them to be made with high-quality materials, but not put a dent in your bank account. If all of this sounds like what you've been searching for, meet the FeatherFit™ Crossover leggings — GLOWMODE's stylish new design with over 24,000 five-star reviews.
Constructed with FeatherFit™ fabric, these leggings are buttery soft *and* opaque, are designed with four-way stretch, and feature a stylish cross-over waistband that feels ultra-secure. Whether you're lifting weights, practicing your crow pose, or just hanging out at home, you'll be comfortable all day long. Even better? You won't have to worry about the dreaded camel toe, thanks to a special seam placement. And at just $23 per pair, you can pick up a few for your workout or athleisure stash. Plus, they come in 25 (!) colors, including fun hues like mint green and pink. With workout options like these, who even needs regular clothes?
Keep scrolling to learn more about these beloved, super-soft leggings and other must-have picks from GLOWMODE.