Podiatrists Love These Comfy Walking Shoes Under $40 On Amazon
Doctor (and wallet) approved.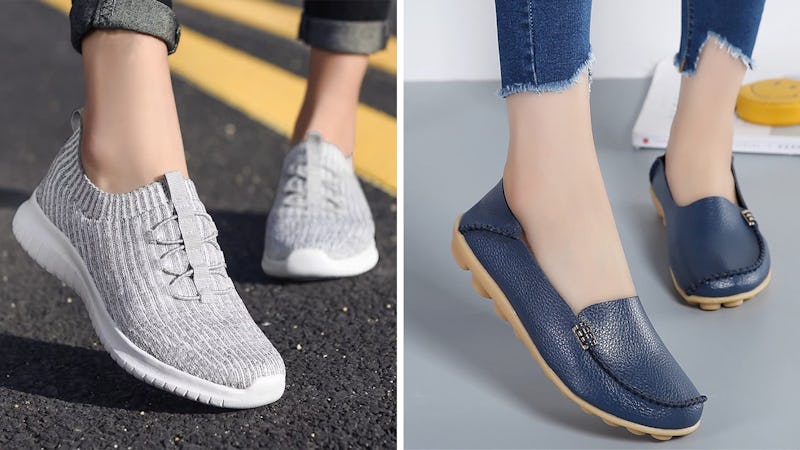 We may receive a portion of sales if you purchase a product through a link in this article.
When your feet hurt, it's usually no longer fun to walk, run, shop, or dance. Sometimes that foot pain can cause a domino effect of discomfort, which only makes everything less fun. It all starts with your shoes. To find reliable shoes that can bring fun and comfort back to your adventures, Bustle tapped the experts and asked podiatrists just what to look for in a shoe.
How can you tell from the product description if that cute sneaker holds a future of fun? How do you know if those sandals are comfy or adorably achy? Podiatrists know, and they talked about the shoes, the reasons, and the features to look for that will help lead to happy feet.
When it comes to treating your tootsies — and maintaining your budget — podiatrists love these 30 comfy walking shoes under $40 on Amazon.