Reviewers Say These Cheap Beauty Products Work So Well They Deserve 6 Stars
From lash serums to minimalist lip butters, shoppers are obsessed.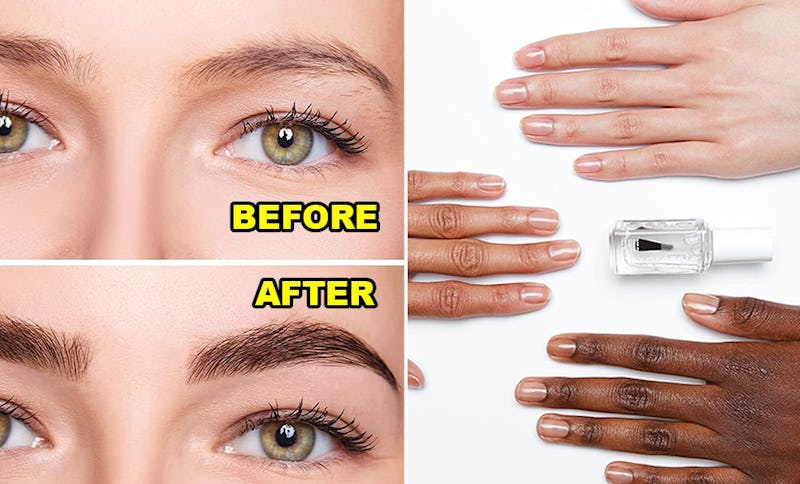 We may receive a portion of sales if you purchase a product through a link in this article.
You can't give a product six stars on Amazon, but some reviewers wish there was a way. Why? Because some beauty products work so well, a five-star review just can't get the point across. Trust me: You might just find yourself starting a petition to add that sixth star after you look through these budget-friendly products.
What beauty product could possibly be so good that "perfect" isn't strong enough? How about an eyebrow growth serum? Your lashes can't be the only things that get a special strengthening conditioner, and this moisturizing brow serum pampers and thickens your brows. It even makes them more flexible to help out your tinted brow gel application.
There are also so many aesthetic beauty products like the minimalist lip butters on the list. With their trendy packaging, they'll fit right in with any and all pricey skincare bottles — but they're so cheap. As for the actual lip butter, it comes in tinted options and is totally vegan with an agave formula.
This list also has a bunch of beauty tools that deserve six stars. There's even a microneedling tool that helps your serums really soak in at a fraction of the cost of professional services. If that's not your thing, check out this hair brush that actually reduces frizz.
I do have something sad to say after you buy a few of these cheap beauty products. You can't give them six stars — no matter how much we all want to.
This article was originally published on