100% Of Testers Would Recommend This New Vitamin C Moisturizer — Here's Why
We only recommend products we love and that we think you will, too. We may receive a portion of sales from products purchased from this article, which was written by our Commerce team.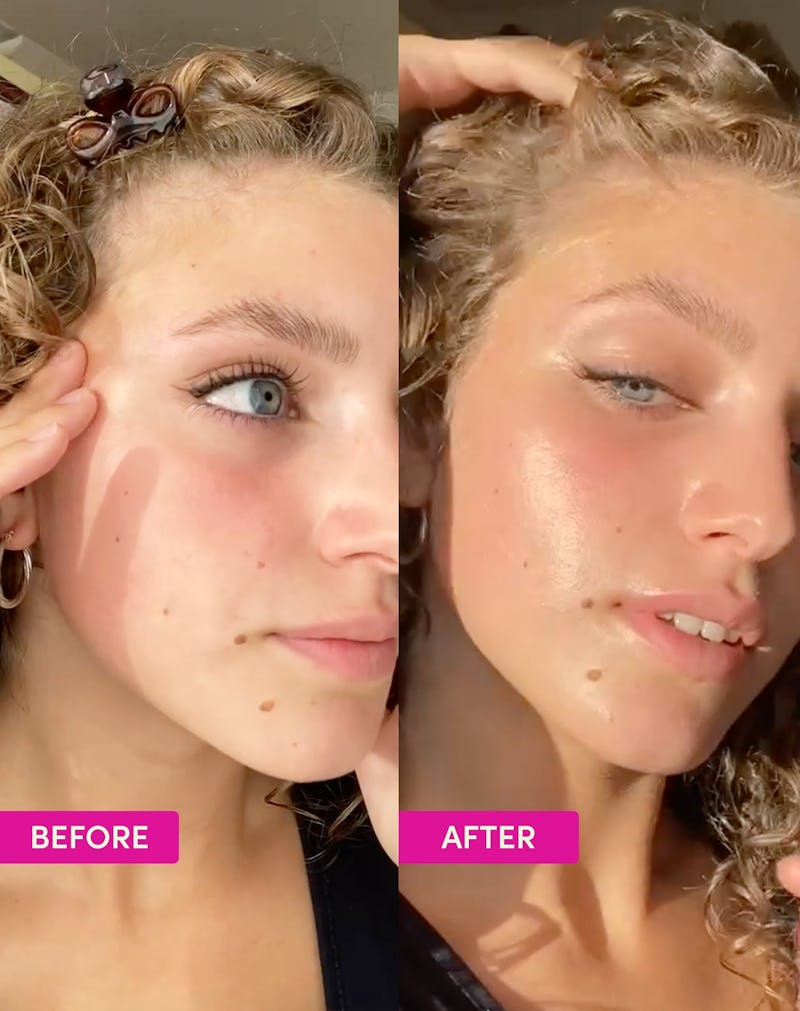 You've likely heard about Sand & Sky's deep-cleansing clay mask on TikTok, Instagram, YouTube, and all the other places skin care is breathlessly discussed. Now, the Aussie brand is releasing a new vitamin C moisturizer starring three fruits found Down Under, including emu apple which the brand touts as the "world's most potent vitamin C." That might sound hyperbolic, but according to a study done by the brand, its antioxidant-rich "Glow Berries" blend was tested to result in a 144% boost in collagen production and a 34% increase in hydration. Its new moisturizer, in particular, is also said to improve "skin radiance with 42x more glow in 1 month."
Hydrates, brightens, boosts collagen production, and fights free radicals
Good for combatting dullness and hyperpigmentation
Testers reported a 42x increase in skin radiance and glow
Suitable for day and/or night
Works for all skin types
Dermatologist-tested
Free of parabens, sulfates, silicones, phthalates, and gluten
Cruelty-free
30-day return and refund policy
How Does It Work?
Vitamin C has long been a favorite antioxidant for hyperpigmentation and dullness, but its Achilles' heel is stability. Basically, when vitamin C is dissolved (aka, added to a moisturizer) and then exposed to air, heat, or light, it loses its effectiveness quickly. To combat this, the Glow Berries moisturizer uses a more stable, oil-soluble form of vitamin C that's combined with other antioxidants for extra UV and free radical support. Oil-soluble vitamin C also has the added benefit of typically being gentler and more suitable for sensitive skin. Additional ingredients include glycerin and vegan squalane for hydration.
The Results
The most notable part about the new Glow Berries moisturizer are probably the results though. According to the brand's study, 100% of testers said that it made their skin more hydrated and radiant or less dull. In addition, they all noted that their skin felt softer and smoother, and 86% reported plumper, more supple skin. Finally, all of the testers also said they'd incorporate it into their own routine and recommend it to a friend.
While those are pretty striking stats, everyone's skin and results will vary, and Sand & Sky offers a 30-day return and refund policy, which covers skin-related issues like a bad reaction.
How Do You Use It?
The Glow Berries moisturizer can be used morning and night. Just squeeze a pump into your hand and apply it to your clean face. In the a.m., you'll want to follow it up with sunscreen. For extra glow, the brand recommends applying its hyaluronic acid and vitamin C-packed antioxidant serum, Glow Berries Dreamy Glow Drops, before moisturizer.
It's always a good idea to patch test a potent skin-care product before applying, especially if you have sensitive skin. It's normal to experience a bit of a tingle with this one due to its vitamin C and papaya enzyme content, so you might want to start slow and use it more often as your skin gets used to it.
Shop More Sand & Sky Products
This article was originally published on