40 Sexy Outfits That Look Expensive But Are Actually Cheap AF On Amazon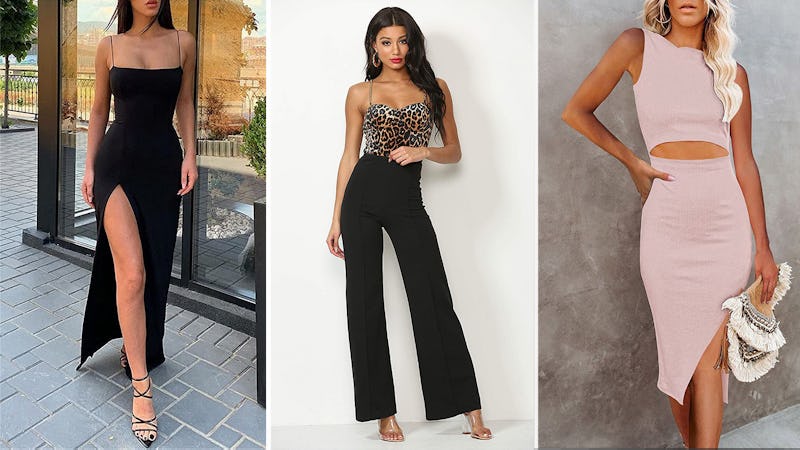 We may receive a portion of sales if you purchase a product through a link in this article.
Having a fabulous fashion sense doesn't automatically come with an unlimited budget. The good thing is, you don't have to spend a million bucks to look like a million bucks. Just because an outfit is cheap doesn't mean it has to look cheap — and there are a ton of affordable clothing items out there that merely seem expensive, so you can be hot as heck without breaking the bank.
This list has everything: Scroll on for a curated selection of items, from a floor-length gown that will turn heads to work-appropriate pants you can wear in the club. There are plenty of clothes with a low price and high sultriness factor that will ensure you always look expensive, regardless of your actual budget.