50 Stylish Things On Amazon That Look Insanely Good On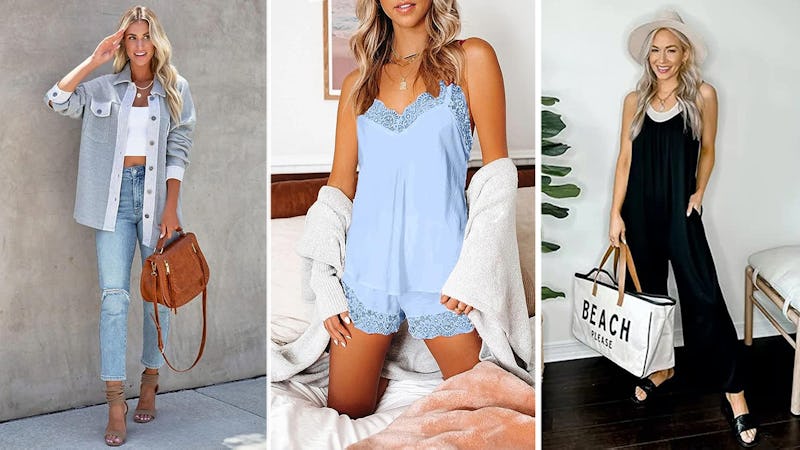 We may receive a portion of sales if you purchase a product through a link in this article.
If you're anything like me, "window shopping" just means scrolling Amazon for hours on end. With an endless amount of clothes at our fingertips, sorting through the gotta-have-it styles from the absolutely-not's can sometimes feel intimidating. So, if you don't have the time or energy to flip through hundreds (if not thousands) of product pages to determine what will look fab — and is actually worth your money — don't worry, I've got you covered.
From timeless classics to the latest trends, I've scoured the vast, virtual shelves for 50 super stylish pieces that deserve a spot in your closet. If you're in the market for a little wardrobe refresh, prep your cart for a well-deserved shopping spree and scroll on.
This article was originally published on