Stylists Are Obsessed With These Cheap Pieces That Don't Cling To Your Body & Look Good On Everyone
Expert-approved picks at price points that make wallets happy.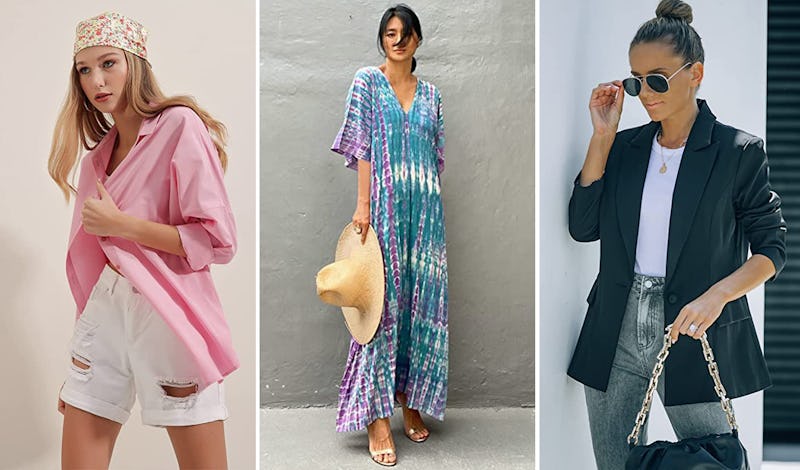 Amazon
We may receive a portion of sales if you purchase a product through a link in this article.
Comfy, flowy, chic, and affordable — it sounds like a tall order to hit all these marks in a single garment — but thanks to the help of some expert stylists, I've managed to pull together a serious selection. The curated items on this list feel good as well as look good, and they come in at price points that make wallets happy.
There are items that are perfect for soaking in summer days, as well as things that are awesome transition pieces to carry you through fall and spring (and of course, garments that can be worn all year long). So get your scrolling finger ready — from blazers to blouses, maxi skirts to mini dresses, there's sure to be something that's begging to be the new kid on the block in your closet.
This article was originally published on