The 3 Best Callus Remover Gels
We only recommend products we love and that we think you will, too. We may receive a portion of sales from products purchased from this article, which was written by our Commerce team.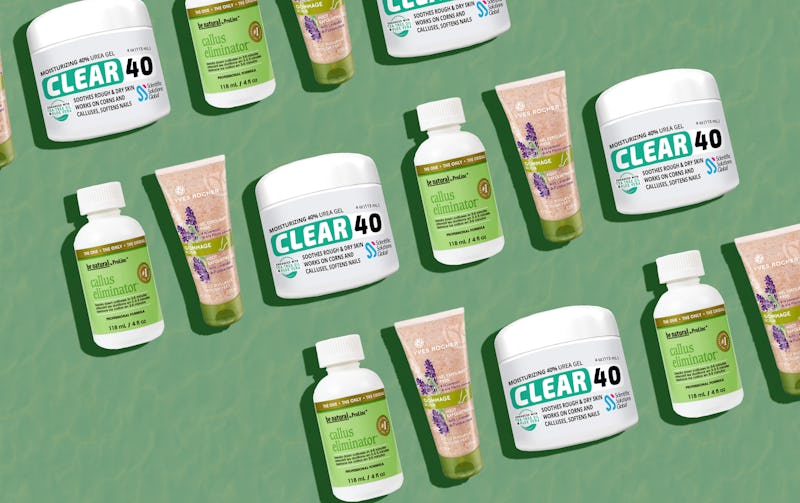 Amazon/Bustle
Calluses aren't inherently bad — if for instance, you're a guitarist, callused fingers can make playing guitar more comfortable. Calluses are just the result of skin becoming thick and tough due to repeated exposure to friction. But if you aren't actively looking to build-up a hard protective layer of tissue, then you'll be happy to know that the best callus remover gels are both extremely effective at eliminating calluses and unlike a pumice stone or buffer, don't require any elbow grease.
Unlike abrasive callus removers, like the aforementioned pumice stone, gels use ingredients like salicylic acid, potassium hydroxide, and urea to moisturize the hardened skin, breakdown bonds, and make calluses easy to peel away. Even if you've never personally used a gel before, you might have experienced their super effective results the last time you visited a nail salon to get a pedicure, where callous removing gels are the secret to a professional pedicure.
When it comes to knowing which callus removing gel is going to really be able to get the job done, don't worry, I've rounded up the best callus remover gels that, depending on your specific needs, will break down tough layers of tissue to reveal baby-soft skin.
This article was originally published on