The 5 Best Bar Soaps For Your Face
We only recommend products we love and that we think you will, too. We may receive a portion of sales from products purchased from this article, which was written by our Commerce team.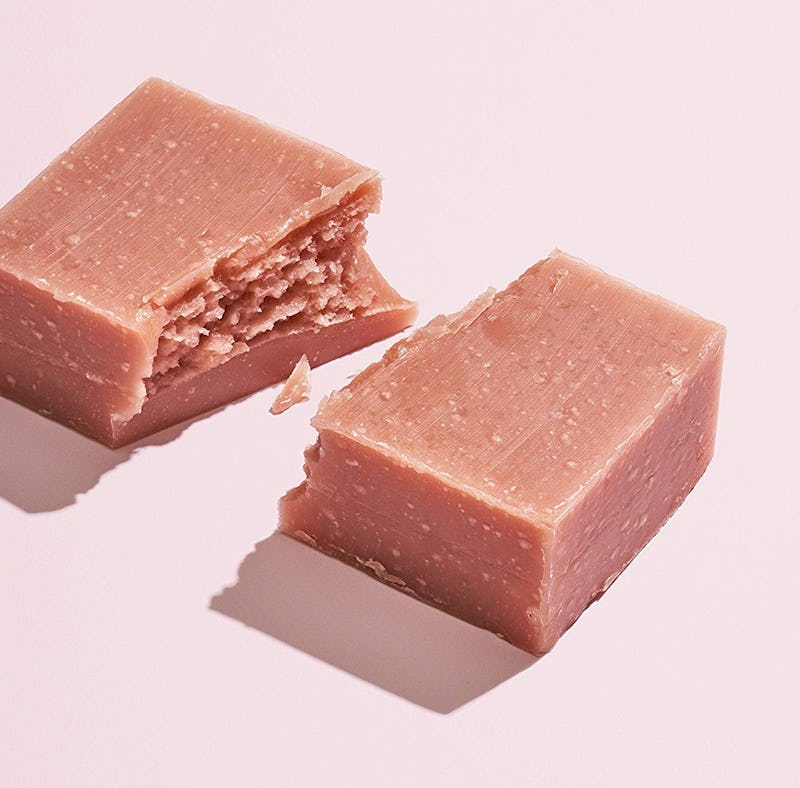 Amazon
When I think of face wash, I usually think of gels, foams, gel-to-foams, and all the other various types of cleansers that come with plastic dispensers that never let me get the last bit of product out from the bottom. Luckily, there's a great, all too underrated face washing alternative out there: bar soap. Switching to one of the best bar soaps for your face is appealing for a few reasons: they're environmentally-friendly (goodbye, unnecessary plastic bottle), typically much more affordable, and safe to bring on airplanes without worrying about strict TSA liquid guidelines. Plus, they're just as effective — so what's not to love?
The main concern one might have when deciding whether or not to make the shift from liquid cleanser to bar soap are the ingredients. Washing our hands with soap often leaves them dry, so the concern that this principle applies to your face as well is totally valid. That's why it's important to be super ingredient-conscious when deciding which facial bar soap is right for you.
In a hurry? These are the best bar soaps for your face.
1. The Best For Most People: Cetaphil Gentle Cleansing Bar
2. The Best For Acne-Prone Skin: Shea Moisture African Black Soap
3. The Best For Dry Skin: Ethique Bliss Bar
4. The Best For Sensitive Skin: Herbivore Botanicals Pink Clay Soap Bar
5. The Best For Oily Skin: Herbivore Botanicals Blue Clay Soap Bar
Just like any other cleanser, different ingredients work best to address different skin issues. The same way you wouldn't buy a cleanser with a high alcohol content if you have dry skin, don't purchase a facial soap that doesn't align with your skin concerns, either. Instead, pick a soap that's formulated with a non-comedogenic oil base to ensure that cleansing won't clog your pores or leave your skin with a severe lack of moisture.
As long as you listen to your skin and pick a bar soap that addresses your specific concerns, you'll replace your old cleanser with one of these babies and never look back.
This article was originally published on