The Best Luxe Loungewear To Buy For Summer 2021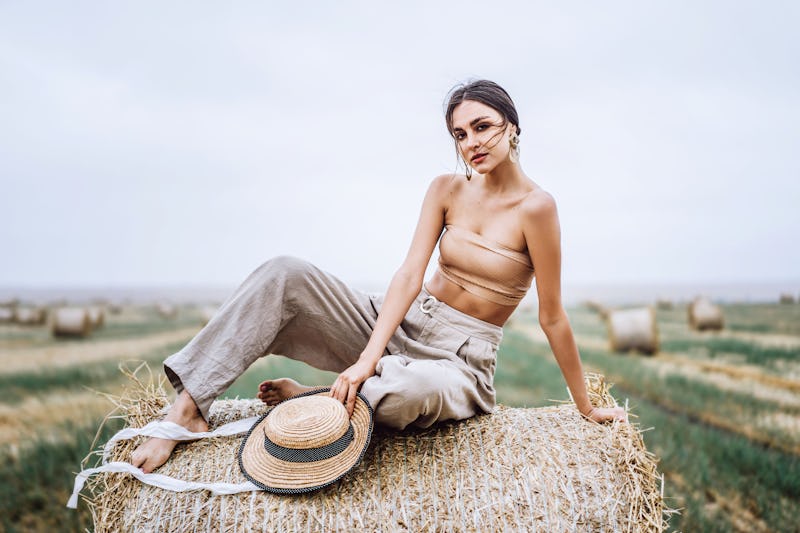 Oleksandr Bedenyuk / EyeEm/EyeEm/Getty Images
If there's one thing we can all agree on, it's that, after the past year, we have no time or patience for uncomfortable clothing. Once closet afterthoughts, stretchy fabrics, drawstring waists, and so-soft T-shirts are now wardrobe heroes — even as the weather begins to warm.
For so long, cozy clothing has been synonymous with cold temperatures. And while that's true, loungewear is actually seasonless: You just need to pick the right cuts and fabrics. Keep the emphasis on easy-to-wear summer staples, like shorts and tank tops, that are both comfortable and cool (literally and stylistically), and you'll strike that ideal balance between pajamas and, well, real clothes. Plus, if you stick to a more muted palette (think: neutrals and pastels), you'll find yourself investing in items you can wear solo now, and as layering pieces come fall. Sure, loungewear is all about how something feels, but it should also be how it looks — and how many different ways you can wear it.
Read on for the best basics for summer 2021 that are anything but.
Bustle Shop is Bustle's shoppable guide to editor-approved buys in fashion, beauty, wellness, and lifestyle. We may receive a portion of sales if you purchase a product through a link in this article.
Bustle Shop brings you the editor-approved buys we can't get enough of and think you'll adore, too. Best of all, you can shop all of the products above directly on this page without visiting multiple retailers. Simply click on an item to learn more, choose your size or favorite color (if applicable), and then hit "add to cart." When you're done, you can click over to your cart in the top right corner of your screen to purchase all your stellar selects at once. How easy is that?
Questions about shipping, returns, or your order in general? Click here for more information.
Explore more of Bustle Shop (and our fashion, beauty, and lifestyle must-haves) here.