This Brand Is Giving Away Free Diamond Earrings For Entering Your Quiet Luxury Era
This deal will take your breath away.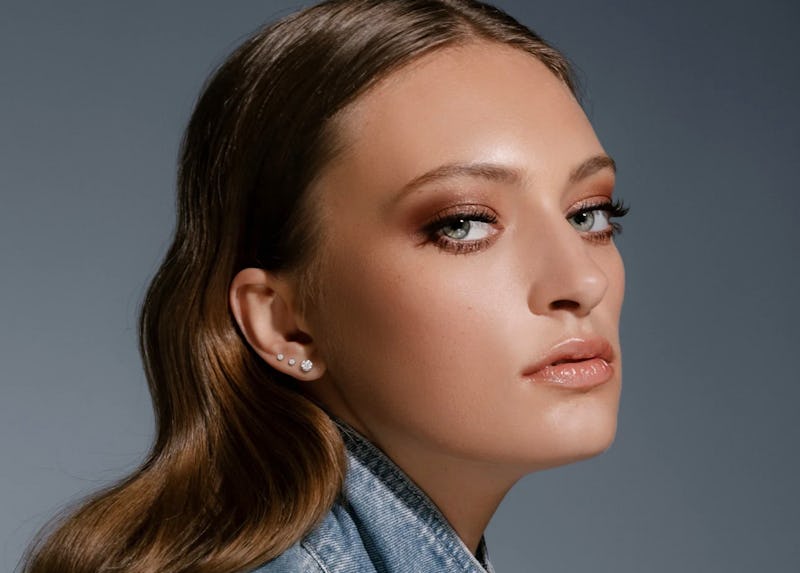 We may receive a portion of sales if you purchase a product through a link in this article.
Anyone seeking the luster of a diamond ring without the accompanying ethical concerns has likely come across lab-grown diamonds as an alternative. Just as radiant as their mined counterparts, lab-grown stones are conflict-free, and the brand Clean Origin combines the latest lab diamond technology with over 200 years of experience in the jewelry business. The result: exquisite designs at affordable prices.
Actually, let me clarify — not just affordable — from now until September 30, you can actually score some exquisite lab-grown diamond studs for free. Here's what you need to know: With any jewelry purchase over $1,000, Clean Origin will give you a pair of lab-grown diamond earrings as your gift with purchase. Availability is reserved at one per person, and with limited time on the calendar you'll want to act fast.
Legacy Meets Laboratory
Co-founder Alexander Weindling, who comes from a third-generation diamond jeweler family, had an 'aha' moment when he considered the environmental impact of his trade, and has committed to becoming the positive change he hoped the industry would move towards. Utilizing processes like chemical vapor deposition (CVD) and high pressure high temperature (HPHT), Clean Origin creates lab-grown diamonds paired with recycled materials when possible.
Shop The Collections
Clean Origin offers everything from engagement and wedding rings — including the classic solitaire, along with more intricate designs like a vintage-inspired ring with a stunning double halo — plus, a modern unisex ring with a chunky band that would look incredible worn in a layered stack. And, since weddings and engagements aren't the only reason to purchase diamond jewelry, there are diamond studs and tennis bracelets guaranteed to make any occasion a celebration.
Scroll on for some of Clean Origin's most stunning jewelry — and know that every option below qualifies you for a free pair of earrings, so you're getting even more for your investment.
1. A Can't-Go-Wrong Solitaire
With the Brooke, you'll never have to worry about your ring going out of style. The round-cut diamond is set on a slender band in your choice of metal, for an effect that's the very definition of timeless. And, of course, if you prefer a larger or smaller stone — or a different shape — Clean Origin can accommodate. Customizable and classic, with the Brooke solitaire, you can't go wrong.
Available sizes: 3 — 12 | Available metals: 4
2. This Halo Ring With Hidden Floral Details
At once dainty yet sculptural, the Avery ring has a few surprises up its sparkly sleeve: The primary round-cut diamond is surrounded by a thick halo of smaller diamonds for a total weight of 3/8 carats. Viewed from the side, it reveals a floral-inspired setting accentuated by hidden diamonds. Stunning from every angle, this lustrous ring is bound to garner admiration.
Available sizes: 3 — 12 | Available metals: 4
3. A Chunky Vintage-Inspired Ring Paved With Double Diamond Halos
Inspired by the Art Deco period, not one but two diamond halos surround the center stone on the Florence Ring. A beaded geometric band encases the stones, and the setting is accented by rows of tiny diamonds hidden beneath the base, although you can increase or decrease the stone size based on your preference. It's conflict-free vintage glamour you'll want to keep forever — and hand down for generations to come.
Available sizes: 3 — 12 | Available metals: 4
4. This Modern Ring With Two Solitaire Diamonds
Fittingly, the translation for toi et moi — the French style upon which the Rosalie ring is based — is "you and me." Featuring two differently-shaped diamonds of your choosing and set in a sturdy two-millimeter band, this ring is a stunning way to pay homage to the complementary differences inherit in the strongest relationships, and ensures your wedding jewelry feels entirely you.
Available sizes: 3 — 12 | Available metals: 4
5. A Pavé Ring With An East-West Diamond
Classic yet surprising, the Wilshire ring features a band and setting both rimmed in pavé diamonds, with a emerald-cut diamond anchored horizontally for a modern spin on high glamor. This glittering style is ideal for anyone who takes their timeless style with a twist. If you prefer a stone shape other than emerald, the style is also available in marquise and oval cuts.
Available sizes: 3 — 12| Available metals: 4
6. This All-Occasion Oval Eternity Band
Whether you choose this Clean Origin eternity band to accompany one of their engagement rings or as a stunning everyday piece to celebrate your commitment to yourself, this ring's brilliance level is set to maximum. It's rimmed entirely by oval-shaped lab diamonds with a minimum 7-carat weight — this quiet luxury style will elevate any outfit that comes its way.
Available sizes: 4 — 8.5 | Available metals: 4
7. A Chunky Unisex Ring
If unisex ring designs are more your speed, consider the Nicky solitaire ring. No less stunning for its simplicity, the design features a chunky band set with a single glittering round-cut diamond. Minimalist yet decidedly eye-catching, this versatile ring would also look incredible worn alongside stacked rings of varying widths if you're looking to treat yourself.
Available sizes: 5 — 12 | Available Metals: 4
8. A Three-Stone Ring For A Timeless Statement
Minimal design doesn't need to sacrifice statement-making oomph, and this ring is gorgeous evidence of the fact. Featuring a round center diamond flanked by two smaller round-cut diamonds — securely seated on a strong band in the your metal of choice — this simple yet eye-catching ring is sure to attract attention year after year.
Available sizes: 4 — 9 | Available metals: 2
9. A Diamond Tennis Bracelet For Entering Your Luxury Era
Clean Origin offers lab-grown diamond tennis bracelets in total carat weights ranging from 3 to 10. This 5-carat version is statement-making enough to be worn on its own while remaining versatile when layered with other bracelets. Whether you're a minimalist or a maximalist, this bracelet is for embracing your next level.
Available lengths: 7.1 millimeters | Available metals: 2
10. These Classic Diamond Studs With A Modern 3-Prong Setting
A classic diamond stud deserves a place in every jewelry collection — for an updated twist, try out these earrings, which frame lab-grown diamonds in a modern three-prong setting. Still timeless enough to be worn virtually every day and with every outfit, they also come with options for standard or screw-back posts.
Available sizes: 3/4 — 2 carats | Available metals: 2
Flawless Service
If you're having trouble deciding what to choose, you can book a virtual appointment with one of their knowledgable stylists to get professional guidance. Clean Origin also offers free shipping, 100-day no-questions-asked returns, and free resizing to ensure your purchase is one you'll love — and wear — forever.
Shop Top Styles
This article was originally published on