The Rise Of Amorepacific — From Their Iconic K-Beauty Brands To Major Expansion Plans
And there's no end in sight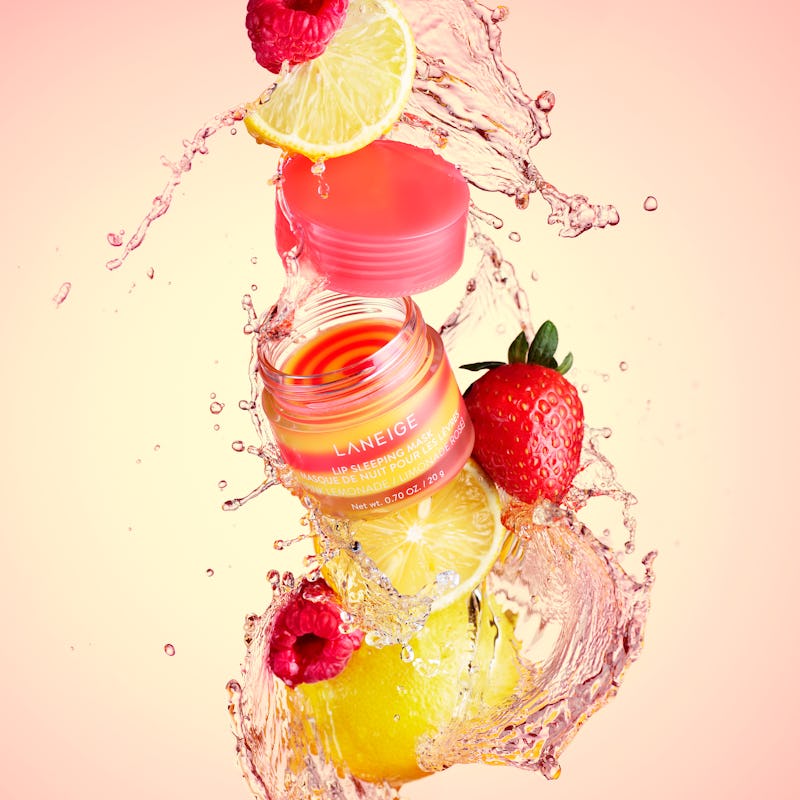 Amorepacific
You simply cannot talk about lip balm without K-beauty brand Laneige dominating the conversation. The brand's Lip Sleeping Mask is at the top of the category, and it's been that way for quite a while now. Thanks to a range of fun, sweet and fruity flavors and an antioxidant-rich formula that's so intensely nourishing it rarely requires reapplication, you'd be hard-pressed to find someone it doesn't appeal to. The sales metrics on the product confirm that story: One jar is purchased every 5 seconds worldwide* and it is now considered the #1 lip treatment brand in all of the United States**. During last year's Amazon Prime Early Day, the brand reached a new milestone, topping the beauty and personal care category and ranking as one of the bestselling brands of the global shopping event. And, of course, their Lip Sleeping Mask in Berry was one of the top selling items in the beauty and personal care category.
Lip Sleeping Mask isn't Laneige's only product, but it's the product that helped put the brand — and we'd go as far as say K-beauty — on the map in the Western world. And that's where Seoul-based Amorepacific comes in, the parent company of Laneige, as well as over two dozen well-known K-beauty brands including Sulwhasoo and innisfree. In addition to Laneige's Lip Sleeping Mask, Amorepacific's brands consistently receive awards and break sales records with no signs of stopping.
In South Korea, Amorepacific is a household name and here in the states, its popularity only continues to trend up and up, largely due to scientifically advanced product formulations and availability in ecommerce channels like Amazon and major beauty retailers like Sephora — two things Americans, and particularly millennials and Gen Z consumers who are highly engaged in skincare — love to see. To wit: In the first quarter of 2023, sales grew a whopping 80% in North America.
Their secret sauce? Honoring their heritage while looking to the future, which is precisely captured by its brand ethos, established in 1945: products infused with naturally derived ingredients, and formulated on the latest scientific research. But that's just scratching the surface of exactly what makes the K-beauty giant with over 70 years of history so uniquely special. Ahead, their iconic products, expansion plans, and more.
The Innovation Bringing Sustainable Power To K-Beauty
To deliver on its mission to create a more beautiful world through its beauty technology and natural ingredients, Amorepacific put their money where their mouth is and created its first cosmetics research laboratory in 1954. Here they focused on innovating and studying natural botanicals found in Asia, such as green tea, ginseng, and camellia; what Amorepacific refers to as their heritage ingredients. Fast forward to now and the brand's sharp focus on research, development, and innovation has withstood the test of time: Across most of Amorepacific-owned products, you'll find cutting-edge science combined with Asian heritage botanicals — a nod to the great value of nature. The below top-sellers from the brand illustrate this combination precisely.
LANEIGE Cream Skin Cerapeptide™ Toner & Moisturizer
Sulwhasoo First Care Activating Serum
innisfree Daily UV Defense Sunscreen
K-Skincare ≠ Multi-Steps
K-beauty is often synonymous with multi-step skincare routines, a South Korean practice that underscores the importance of layering skincare of varying weights for optimal absorption. But Amorepacific knew there was a more efficient way to reap the benefits that a time-intensive routine offered, which is how Laneige Cream Skin Toner & Moisturizer came to be. The liquid melds the prep step of a soothing, hydrating toner with a rich, moisturizing cream thanks to the brand's patented Micro-Blending Technology™. You'll also find Cerapeptide™, a blend of skin barrier reinforcing ceramides and line smoothing peptides for nourishing and firming benefits, and complexion calming white tea.
Healthy Radiance For Skin
Sulwhasoo First Care Activating Serum is a prime example of how Amorepacific never stops innovating. The serum has been the brand's top-selling product since its inception — one bottle of First Care Activating Serum is sold every seven seconds worldwide*** — but the brand is on its fifth generation formula thanks to its constantly evolving research. As the First Care in its name suggests, the serum is meant to be used as the first step in your skincare routine, after cleansing, to prep the skin for other skincare steps to follow.
Drawing inspiration from Korean herbal medicine (hanbang), the formula is powered by what the brand calls its JAUM Activator™, a proprietary blend of lotus, white lily, solomon's seal, peony, and rehmannia. To create the Jaum Activator, the brand harnessed the medicinal philosophy of Donguibogam, its knowledge on the human body and its response to natural ingredients based on principles of Eastern medicine. The most recently upgraded blend was created with a type of bio technology that fosters a healthy ecosystem within the skin, and was also based on a study by Sulwhasoo's Heritage and Science Centre, which had explored ancient medicinal theories of skin ageing in seven-year cycles.
UV Protection + Skincare
‌Sunscreens are normally considered a finisher product — it's what you slather on after your treatment serums, lotions, and creams to protect skin from UV rays. However, in line with Amorepacific's innovative blending of different categories, the brand discovered a way to meld highly efficacious skincare into sunscreen with innisfree's Daily UV Defense Sunscreen. The elegant formula glides on without a chalky cast or heavy, sticky feel and bathes skin in botanical skincare ingredients like soothing green tea, calming cica, and hydrating sunflower seed oil. The result is a product that nurtures skin and protects, not only for ease of use, but for a glowing complexion immediately and long term.
These are only a few examples of Amorepacific's innovation — you can take a deeper look at all the major work they're doing here.
The Future Of K-Beauty
While Amorepacific's heritage and roots are in South Korea, they continue to look to the future, particularly its growth in the U.S. market, by anticipating the needs of future consumers. "Korean customers, who make up the foundation of K-beauty, not only accept the latest beauty trends quickly with their keen insights and trendsetting nature, but also have high expectations for beauty products. Korean beauty companies have worked hard to meet their expectations and, in the process, were able to gain a competitive advantage over the competition in the global market," says Jinpyo Lee, Chief Strategy Officer at Amorepacific Group. "Thus, we believe our competitiveness hangs on our understanding of the changing lives of customers and their values. There will be numerous factors that affect customers' lives, such as unpredictable factors like pandemics and the development of AI technology, but we believe an accurate understanding of their needs and working hard to satisfy those needs is the ultimate goal of K-beauty and Amorepacific and what puts us ahead the competition."
Case in point: Just last year, Amorepacific expanded its brand portfolio with the acquisition of luxury clean beauty brand Tata Harper. In March, they partnered with the Metropolitan Museum of Art (MET) through its Sulwhasoo brand to expand communication with local customers. And there's much more to come. It's this ideal mix of past (Asian heritage botanicals) and future (innovation and growth plans) that sets Amorepacific apart from the rest of the K-beauty world and also positions them to continue to rise. And that works out wonderfully for Amorepacific because for them, there's no end in sight. In fact, they're just getting started.
*Based on aggregated global unit sales data from 2022
**Source: The NPD Group/U.S. Prestige Beauty Total Measured Market, Skincare Brand Dollar Sales, 12 months ending December 2022
***Based on aggregated global unit sales data excluding from duty free stores from 2020-2021