These Are The Only Tone Enhancing Hair Care Products You'll Need For Your Best Blonde Yet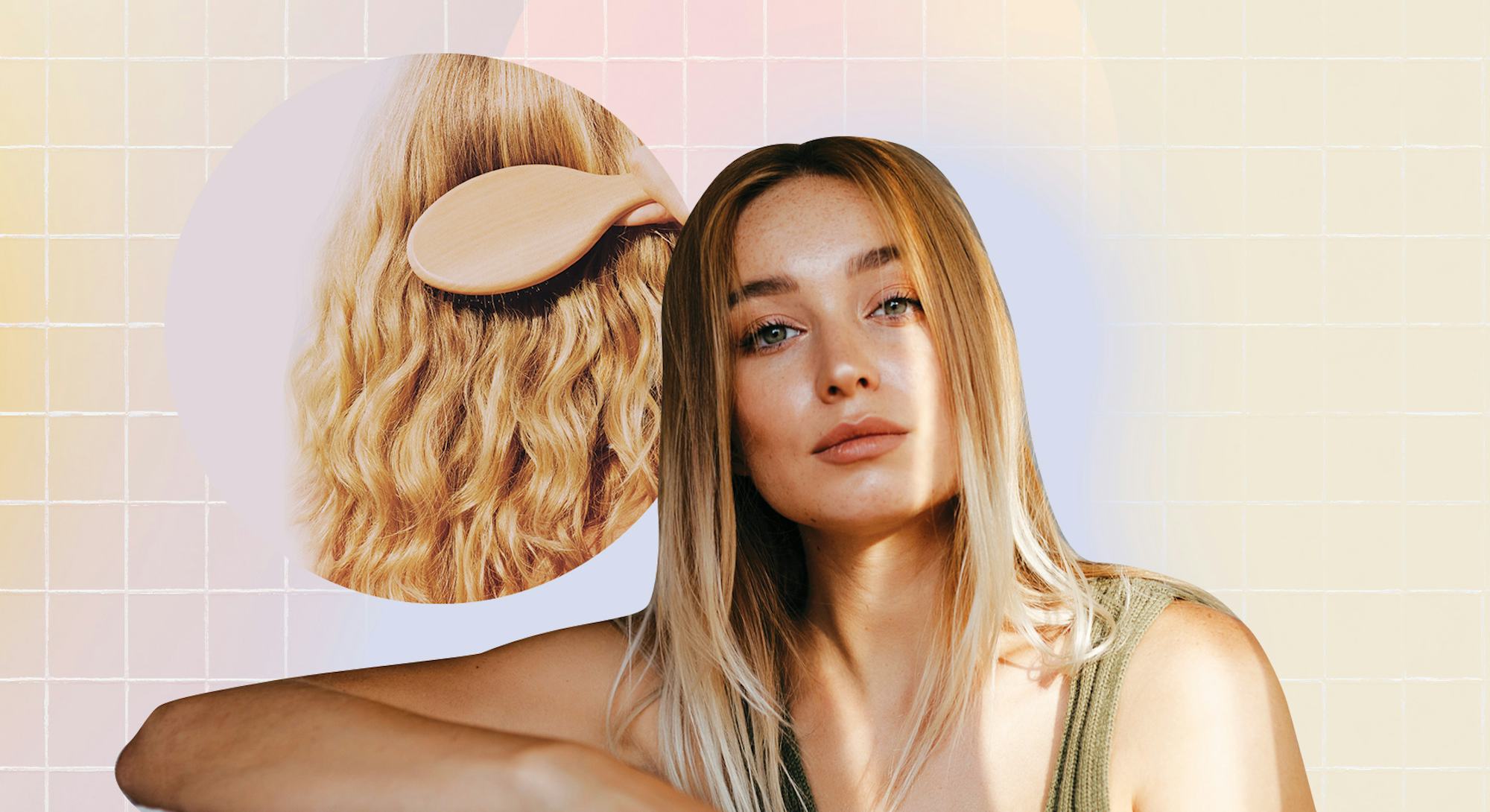 It's arguable whether or not blondes—natural or not—really have more fun than the other hair hues in the world, but one thing many of us are acquainted with is that light-colored hair is more prone to getting brassy. Myriad factors can contribute to this, from your toner wearing off when you dyed your hair, to excess sun exposure, to chlorine and minerals in your shower water. But here's the thing: You don't have to book it to the salon the second you spot a hint of yellow or orange in your strands. The secret is as easy as working this hardworking duo into your blonde hair maintenance routine a couple of times a week. They're meant to be used in place (rather than in addition to) your regular shampoo and conditioner, which means you'll get big, bright results in fewer steps.
Blonde Moment Purple Treatment Shampoo
This cleansing formula is sulfate-free, meaning it's going to gently remove dulling buildup and excess grease without stripping strands of moisture and color, which is super important for color-treated hair. The real magic of it though, is its purple hue. Don't worry: It's not going to make your hair turn purple, but it will deposit an invisible veil of violet pigments that work to neutralize brassiness and brighten up blonde color so well that it'll look like you aren't overdue for an appointment with your stylist. Some color theory for ya: Purple and yellow are opposite each other on the color wheel, so the purple counteracts the yellow tones in hair. Kind of cool, right? Wash up once or twice a week just like you would with your regular shampoo to treat and prevent unwanted warmth and maintain results.
Blonde Moment Purple Treatment Conditioner
If you highlight your hair, it's likely that you've got some damage from the dehydrating bleach used in the process. That's because bleach literally lifts the natural pigment from your hair, leaving it depleted. This formula nourishes hair while working synergistically with the shampoo to minimize brassiness. What's also nice about these formulas is they don't have a harsh, chemical smell like some other hair treatments. Instead, it features a complex, fruity floral fragrance that sort of reminds us of sipping a tropical cocktail beachside.
For extra parched hair that's in need of moisture, it's a good idea to add in the Blonde Moment Purple Toning Hair Masque on the days that you use the shampoo and conditioner. It's going to whip straw-like strands into actual silk and help to repair hair and reduce breakage. Plus, the deep purple hue helps to cool down those warm tones even more.
Now that you've got the lowdown on how to maintain your blonde hair color, head to target.com to shop the full Not Your Mother's Blonde Moment line!