These Cheap Things With Near-Perfect Amazon Reviews Make Your Home Look So Much Better
The reviews are in — these products will elevate your home on a tight budget.
Written by Rachel Bar-Gadda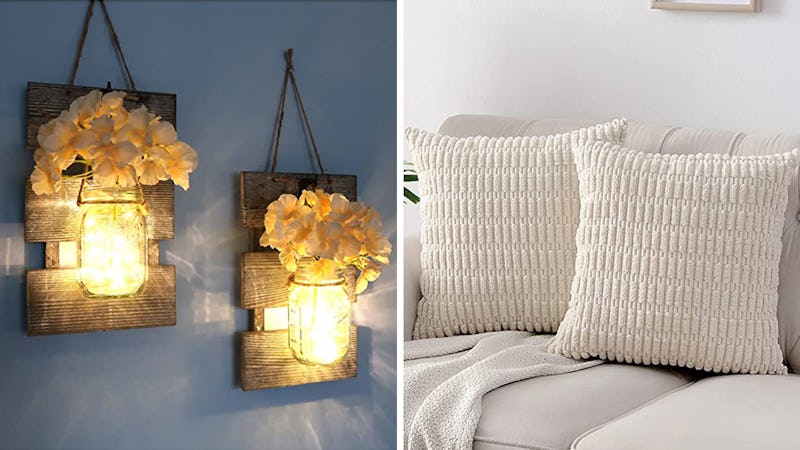 We may receive a portion of sales if you purchase a product through a link in this article.
When you need to budget, sometimes the first thing to start neglecting is the state of your home (and your comfort within it). I mean, what's another day dealing with atrocious overhead lighting? And surely nobody will notice those shabby pillows on your less-than-new sofa, right? If you're not exactly convinced, then you will be overjoyed to peruse these cheap things with near-perfect Amazon reviews that make your home look so much better.
From wine glass storage containers with a near-perfect 4.9-star rating to affordable yet chic bedside lamps with built-in USB ports, explore the list below to find affordable, and sometimes downright clever additions to make your home feel A+, no matter the budget.