These Clothes Have Super High Reviews On Amazon Because People Say They Look So Good On
Shoppers are heaping praise on these new wardrobe favorites.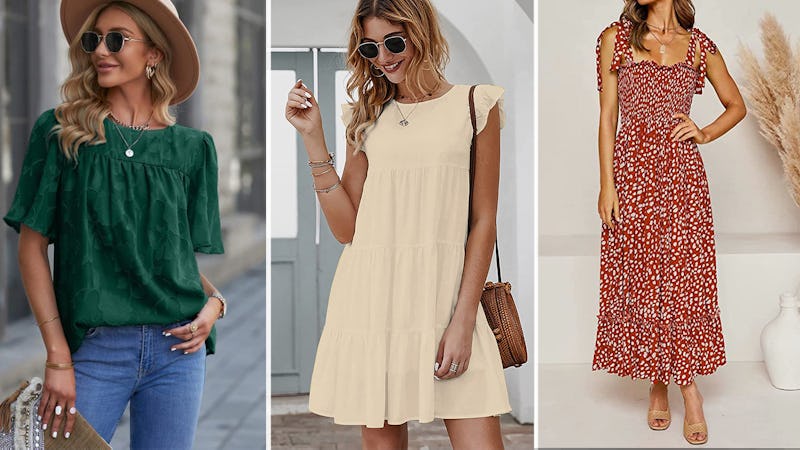 We may receive a portion of sales if you purchase a product through a link in this article.
Usually, one way to guarantee you're getting what you want with a purchase is through the power of the customer review — and that's something Amazon definitely isn't lacking. Although, review upon review can fill your screen... and before you know it, you've gotten sucked into a scrolling hole. While this can be an informative and worthwhile endeavor, sometimes we just don't have the time or bandwidth to read through reviews. Well, luckily for you, I've done all the legwork with the suggestions on this list.
Everything that's been curated here is mainly because reviewers can't stop raving over how good these clothes look. One of the compliments I came across time and again is that versatility is a favorite feature. That means these happy shoppers were able to wear an item for lots of different occasions and throughout the whole year — a major bonus.
The following list features gorgeous items with affordable price points that don't skimp on fashion, either. So scroll on and come away with some new wardrobe winners.
This article was originally published on