These Cozy Outfits Look Expensive But Are Actually So Freaking Cheap On Amazon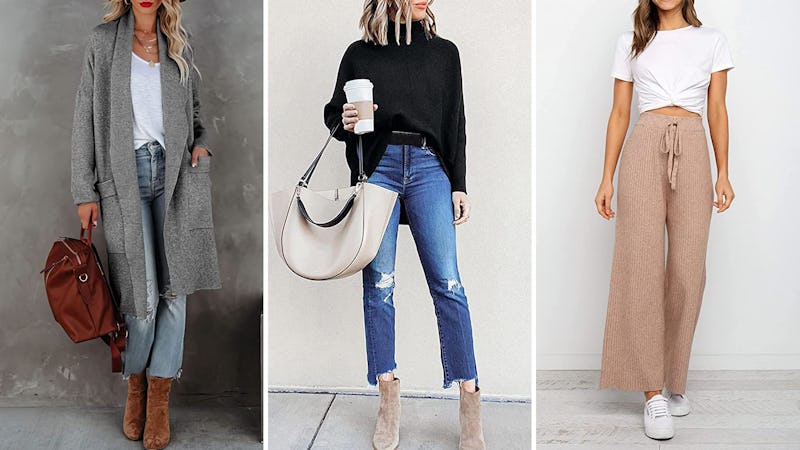 We may receive a portion of sales if you purchase a product through a link in this article.
I love buying new clothes. It's basically become a hobby at this point. And when they all get delivered at the same time, it feels like Christmas morning. Who needs Jolly Old Saint Nick when I have two-day shipping? (Sorry, Santa.)
But here's a lesson I had to learn the hard way: You have to look for the stuff that looks expensive but actually isn't. A lot of cute sweaters are ill-fitting, look cheap, and fall apart after the first few wears. But the $20 sweater that looks like it cost you five times that much? That's what I call the diamond in the rough.
I've put together a list of affordable tops, sweaters, dresses, and skirts that look like they came from a high-end boutique. The best part? These cozy outfits look expensive but are actually so freaking cheap.