These Cute Shoes On Amazon Are Really, Really Comfortable & Under $40
You and your feet can have it all.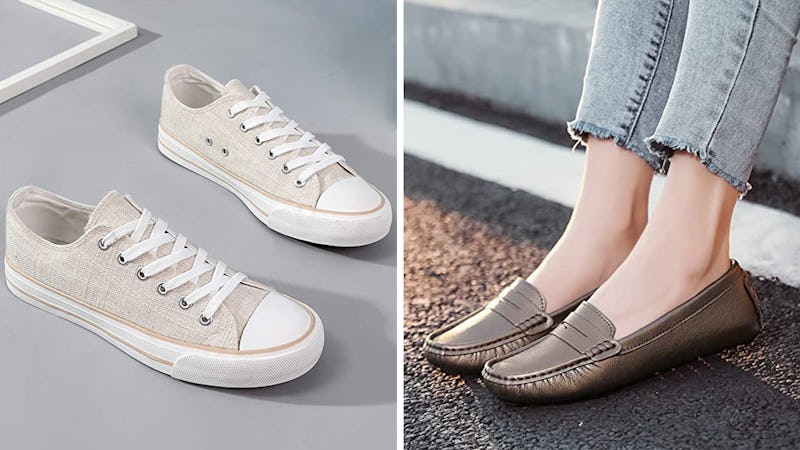 We may receive a portion of sales if you purchase a product through a link in this article.
With basically no upper limit to how pricey pairs can get, the process of shoe shopping can become a battle between your wallet and those cute sparkly tennies that are just begging to come home with you.
But, what if I told you that peace and shoe shopping can go hand in hand? Thanks to the wide world of Amazon, there are shoes that are amazingly comfortable, super stylish, and most importantly, kind to budgets. Take a peek at the curated selection down below and treat your feet to a cute new pair that feels as good as it looks.