These Stylish Clothes Look So Good On, They're Racking Up Thousands Of Perfect Amazon Reviews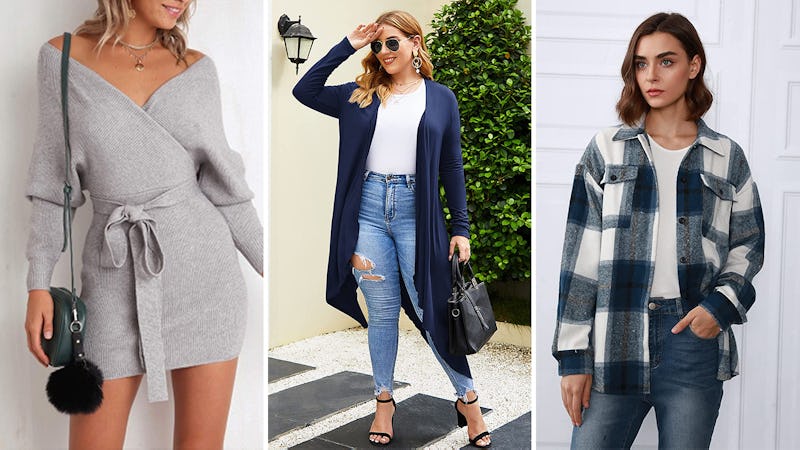 We may receive a portion of sales if you purchase a product through a link in this article.
Where would we be without customer reviews? Not only do they tell you exactly what's good (or, in most cases, bad) about a product, but they often include photos of what they actually look like IRL. And when it comes to buying clothes and accessories, the more feedback you can track down before making a purchase, the better. Is this lace actually "super soft" or will it feel scratchy? Does this hat look like one you'd find in a high-end boutique? Or something you'd pull out of a dumpster? The reviews never lie.
So, if you're looking for new stuff to add to your wardrobe that's been personally vetted by yours truly — and thousands of satisfied shoppers — keep scrolling. Below are all kinds of stylish clothes that look so good on, they're racking up thousands of perfect Amazon reviews.