Think Loose-Fitting Clothing Can't Be Sexy? These Popular Pieces On Amazon Will Prove You Wrong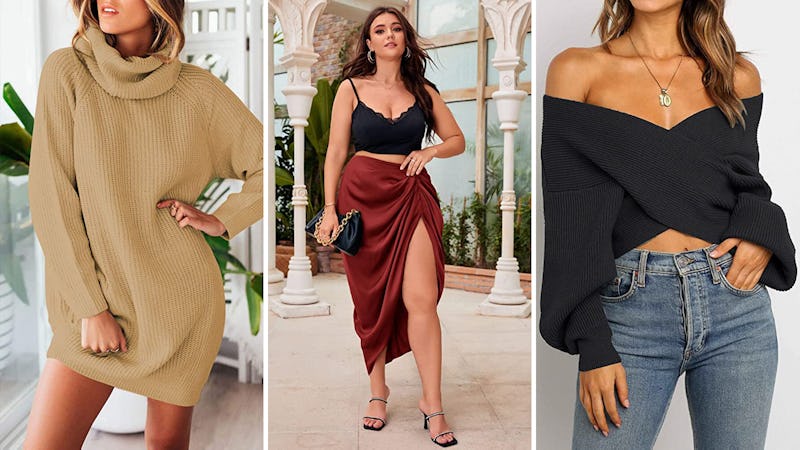 We may receive a portion of sales if you purchase a product through a link in this article.
One of the most important factors when considering a clothing purchase is that it fits comfortably. While many are willing to make the odd trade-off here or there for items that look amazing but feel a bit constricting, most of the time, people are looking for clothes that feel easy to go about their daily lives in. Often, that means loose-fitting clothes. Unfortunately, some loose-fitting clothes have unfairly earned a less-than-stellar reputation as baggy loungewear. But in truth, loose clothing can be trendy, elevated, and yes, even alluring.
If you're in the market for silky smooth billowy dresses and skirts you'll want to keep touching, knitwear with daring necklines, and plenty of shoulder-baring blouses, look no further than this list of popular items that are both seductive and comfortable.