How Does Olaplex's New No. 8 Product Work?
The new Bond Intense Moisture Mask promises to transform hair in just one wash.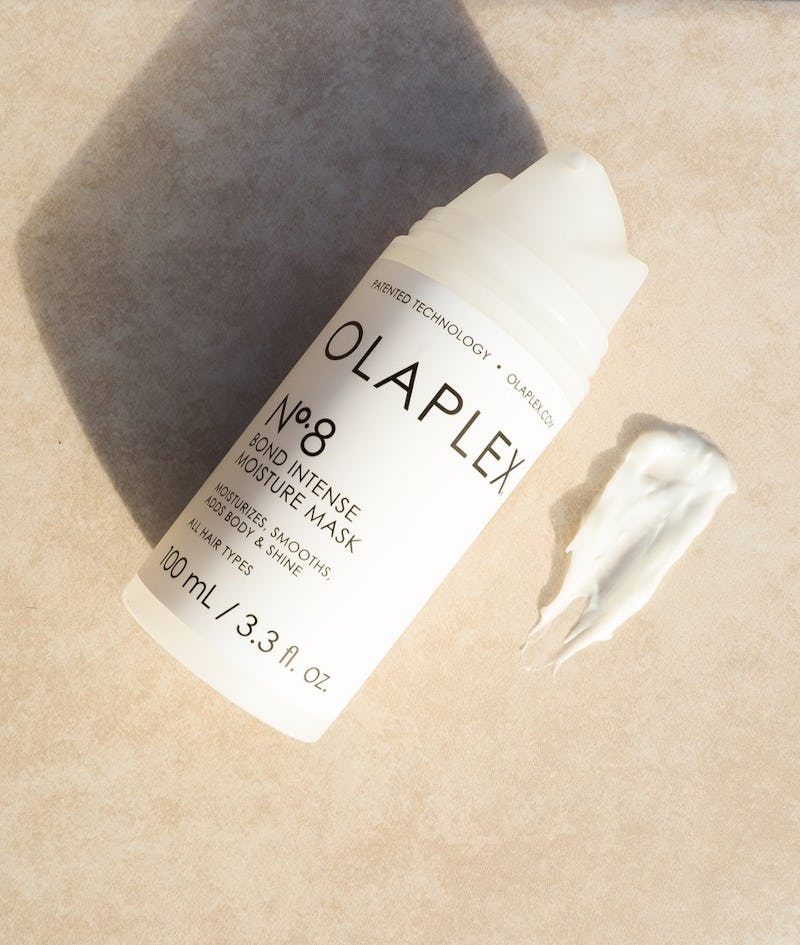 Olaplex
Olaplex is known for its bestselling No. 3 Hair Perfector, but over the years the brand has added to its line to create a comprehensive haircare 'system' that works for all hair types. Most recently, in summer 2020, they launched No. 0; a liquid formula designed to be used prior to No. 3 in order to intensify its effects. But they've just dropped another addition for 2021: No. 8. So what is Olaplex's new No. 8 product and how are you supposed to use it?
No. 8 was first announced back in March 2021 on Olaplex's Instagram page, and it sounds as though it's the final piece in the Olaplex jigsaw we were missing: a moisturising hair mask. While No. 3 is a mask in theory, it's actually a bond builder rather than a nourishing product that leaves hair instantly smoother, shinier and bouncier. No. 3 tends to work over time to repair and strengthen, whereas this new addition sounds as though it's more about instant results.
Designed for all hair types and textures, the Bond Intense Moisture Mask has been four years in the making. As with all of the brand's products, No. 8 is infused with patented Olaplex Bond Building Technology, meaning as well as giving those instant results, it does still work on the sidelines to help repair broken bonds in hair from years of heat damage, colouring, and pollution.
The mask is highly concentrated, and works to inject hair with moisture, leaving locks shinier with more body. Olaplex promises this new product has a weightless texture, and provides residual benefits that last through multiple shampoos.
The product is designed to be used on the mid lengths to end of hair, unlike your No. 3 formula which can be used root to tip. It's supposed to be applied after shampooing in place of your conditioner, and left on for 10 minutes before being rinsed out. The product can be used in conjunction with all others from the line, but it's probably best to used your No. 0 and No. 3 on a different day to space it all out.
The mask became available in the U.S. on April 6 and in the UK on April 9. UK shoppers can find the product on sites including Cult Beauty and LookFantastic. Like all of its products, Olaplex's new mask has a £26 price tag.
So far, it has received numerous five star reviews, with shoppers praising the silky smooth finish it gave hair. "My hair is literally like horses hair, wavy, frizzy and can't be tamed. I've never use any Olaplex products before but thought I'd give it a try, my hair was silky(still had to be straightened) but felt silky smooth and I couldn't stop touching it all day [sic]," wrote one user.
Others commented on how it's the dream missing puzzle piece in the Olaplex range, and how it perfectly complements the brand's bestselling No. 3 bond builder: "The addition we were all waiting for, so pleased with this addition to my Olaplex regime. I have tried so many products and the No.3 and No.8 are absolute game changers to repair my damaged hair!"
This article was originally published on