Why Your Skin's Goal For 2021 Should Be To Hydrate More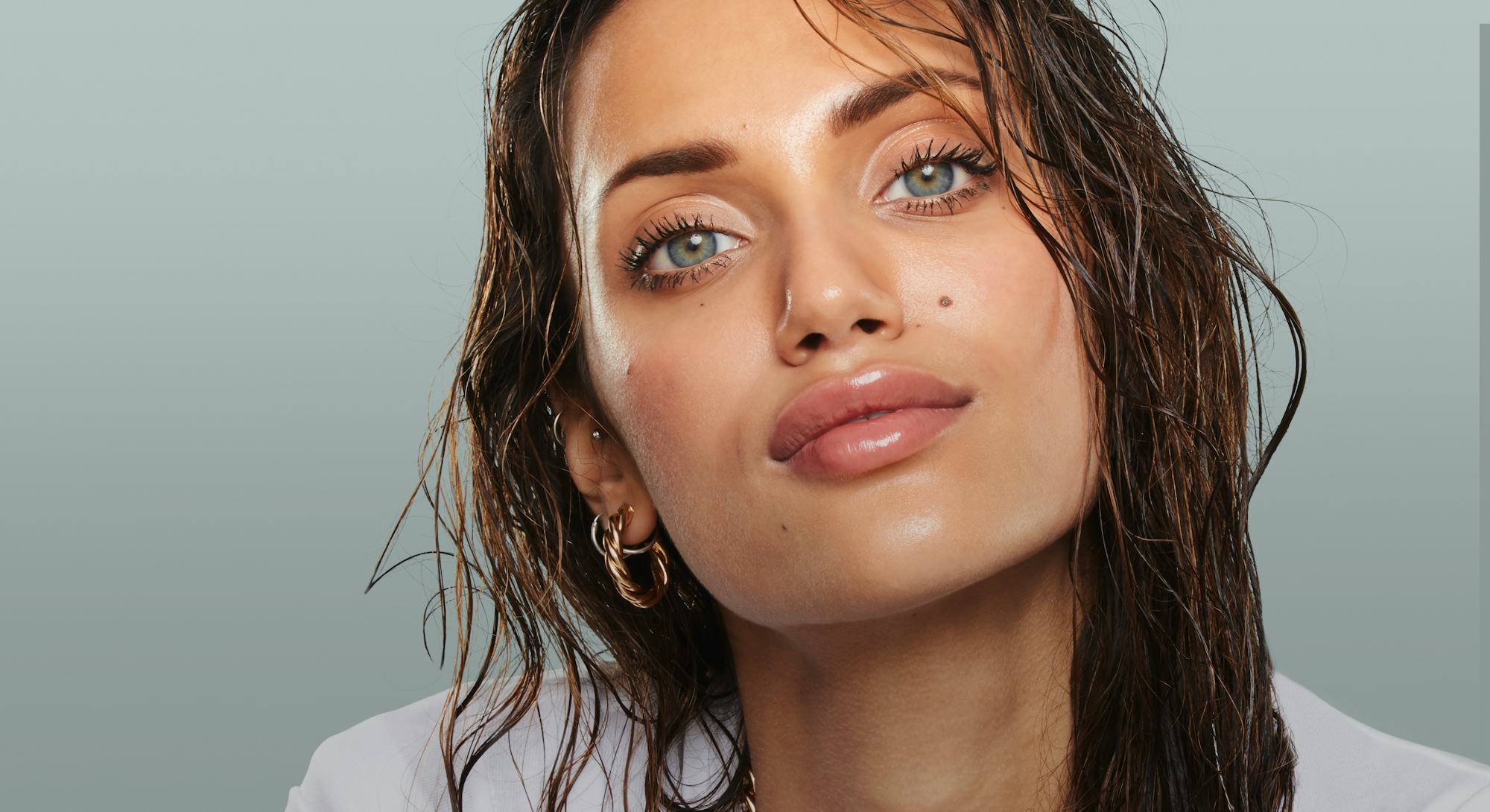 We're not sure when straight up moisturizing became the underdog step of skin care, but at some point, it kind of did. That all changes now: When it comes to our 2021 skin-care goals, we're going back to the basics. That means selecting products packed with tried-and-true, water-based ingredients that are genuine superstars when it comes to hydrating skin without any pore-clogging, sensitizing, irritation-inducing side effects.
Hydration alone can do wonders for your skin, no matter what type you've got, helping to plump up fine lines, reinforce healthy barrier function, balance an oily or acne-prone complexion, and make you look generally dewy and fresh all the time. Fortunately for us and you, e.l.f. Cosmetics' newly expanded Holy Hydration! line is loaded with all the gold standard nourishing ingredients we want, like moisture-locking hyaluronic acid, brightening niacinamide, and smoothing peptides. With such high-quality, proven formulas and prices that range from $6 to $12, it's hard to justify not working these guys into your regimen. But just in case you need a little more convincing…
Use this lush, creamy balm to dissolve makeup in legit seconds. Here's how: Dampen your fingertips, scoop out some of the product, apply it directly to your skin, and gently massage in small circular motions until it transforms into a milky lather. This will break down all the oils and pigments in your makeup without stripping your skin. Rinse with warm water, then follow up with the Daily Cleanser for a double-cleanse situation that'll wipe out any remaining impurities, such as age-accelerating pollution, ick.
This cushiony gel cleanser sweeps away dirt, oil, and grime, leaving the skin clean yet hydrated. That's all thanks to hyaluronic acid (a molecule that grabs moisture from the environment and locks it into your skin) and ceramides (key for strengthening the skin barrier and preventing water loss). The formula is so gentle and soothing that you can use it morning and night.
The featherlight cream feels like next to nothing on your skin but delivers heavy-duty nourishment that lasts all day and night (smooth it on both a.m. and p.m.). Besides being supremely hydrating — that's the hyaluronic acid and squalane at work — it also helps even out tone with niacinamide, boost collagen production with peptides, and calm with vitamin B5. As a bonus, there's a 100% fragrance-free version, too, for sensitive types.
The delicate under-eye area doesn't produce oil like the rest of the face does, so it requires some extra TLC. Loaded with hyaluronic acid and peptides, this formula delivers just that, moisturizing while also brightening any darkness to make you look more refreshed. Even though it's rich in texture, it's not going to cause your makeup to slide off, so pat some on in the morning, then again at night after cleansing.
This post is sponsored by e.l.f. Cosmetics.