TikTok's "Wrong Shoe Theory" Will Change The Way You Get Dressed
The viral style trend is Kendall Jenner-approved.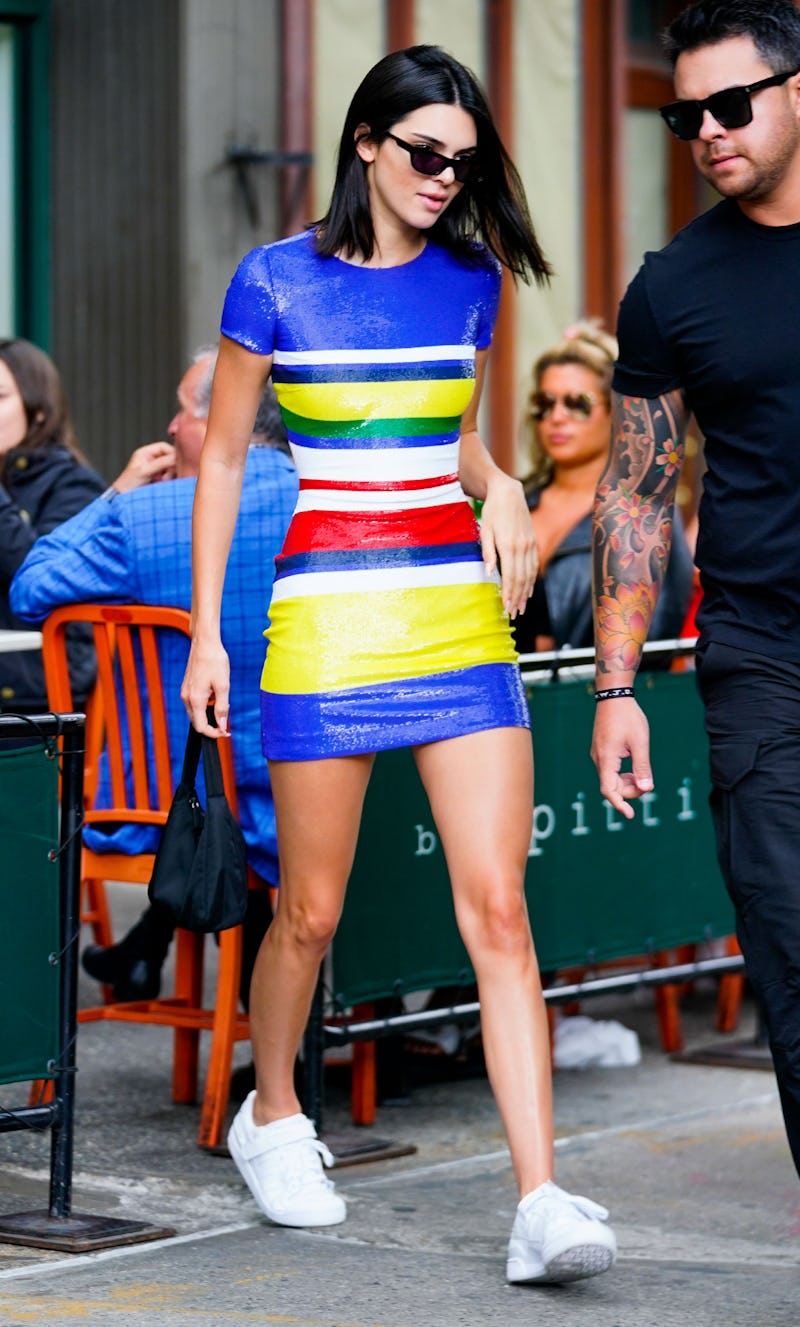 Gotham/GC Images
The newest viral fashion trend taking over TikTok has arrived in the form of the "wrong shoe theory." Favored by the likes of Kendall Jenner, the concept is gaining supporters as we speak. But, what is it all about?
The theory began gaining traction after TikToker and wardrobe stylist Allison Bornstein shared an explanatory video outlining how the style method can help an outfit look more "personal, interesting, and styled." In the viral clip, which has amassed 27 million views thus far, Bornstein unpacks the concept of selecting shoes as "an intentional choice instead of a functional choice."
For example, if you decide to wear a pair of sneakers because they're both functional and comfortable, the rest of your outfit doesn't have to align with your footwear's casual and sporty vibe. Pairing the sneakers with a dress or maxi skirt, as shown in Bornstein's TikTok, would make your footwear appear as "an intentional style choice" — while still being functional.
"This is why the wrong shoe theory is so important," Bornstein explained in the video. "It sort of signals there is some intention and choice, and therefore it gives your look personality."
Many on TikTok were quick to heap praise on the "wrong shoe theory," with some declaring it a "genius" style hack. "I love this theory! That's probably why my kitten heels look so good with baggy pair of jeans," one user wrote, while another commented: "As someone who wears sneakers almost all the time, I love this."
Thus far, the viral style theory has been utilized by TikTokers with a variety of different footwear, including heels, ballet flats, chunky sandals, cowboy boots, and many more.