11 Warning Signs Of Low Blood Sugar Doctors Want You To Know About
Anxiety, brain fog, and more low-key signs.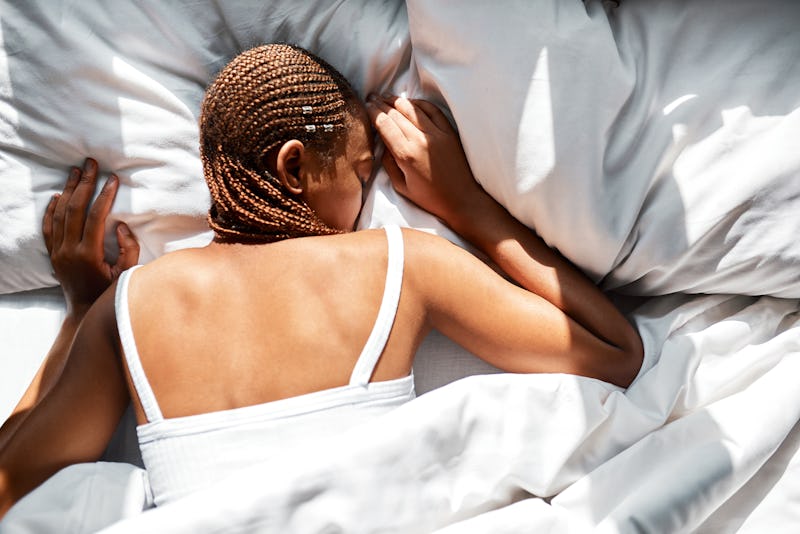 PeopleImages/E+/Getty Images
If you get the tremors and feel decidedly tired and grumpy when you haven't eaten for a while, you may just be getting hangry — or you could have hypoglycemia, the technical term for very low blood sugar. Although it's most common in people with diabetes, it can occur for other reasons as well, and there are distinct warning signs of hypoglycemia that you can look out for. Low blood sugar can cause both short-term and longer-term complications, making it important you know what bodily changes could signify the condition.
Blood sugar is the amount of glucose in your blood at any given time, and it's pretty crucial to your health. Glucose fuels your body, including your muscles and brain, and is a major source of energy. When it dips to low levels, you'll definitely start feeling it.
"Hypoglycemia typically relates to a blood sugar less than 60 for most people," says Dr. Heather Bartlett M.D.. "However, some people that are unknown diabetics or are pre-diabetic may be living at a higher blood sugar all the time, above normal, so even a drop to what is considered normal for most people could provoke a symptom of hypoglycemia."
Dr. Katherine Araque, M.D., an endocrinologist at Providence Saint John's Health Center, tells Bustle that there are two types of hypoglycemia symptoms: neuroglycopenic ones, which are caused by the brain being deprived of glucose, and neurogenic ones, which are caused by adrenaline rushes. When you're hypoglycemic, your brain produces adrenaline to tell your liver to make more sugar, and that can make you jittery as hell. Think of it a bit like a panic attack, accidentally kicked off by your liver.
In addition to diabetes, hypoglycemia can be caused by diet, certain medications, hormone or enzyme deficiencies, and more, according to Harvard Health. Discovering signs of hypoglycemia can help you get treated for any underlying medical issues and prevent possible damage.
If you're feeling off and think your blood sugar might be to blame, watch out for these 11 warning signs that could mean you're hypoglycemic.
Experts:
Dr. Katherine Araque M.D.
Dr. Heather Bartlett M.D.
Dr. Betsy Koickel M.D
Dr. Neal Shipley M.D.
This article was originally published on