The 21 Types Of People Who Will Slide Into Your DMs During A Pandemic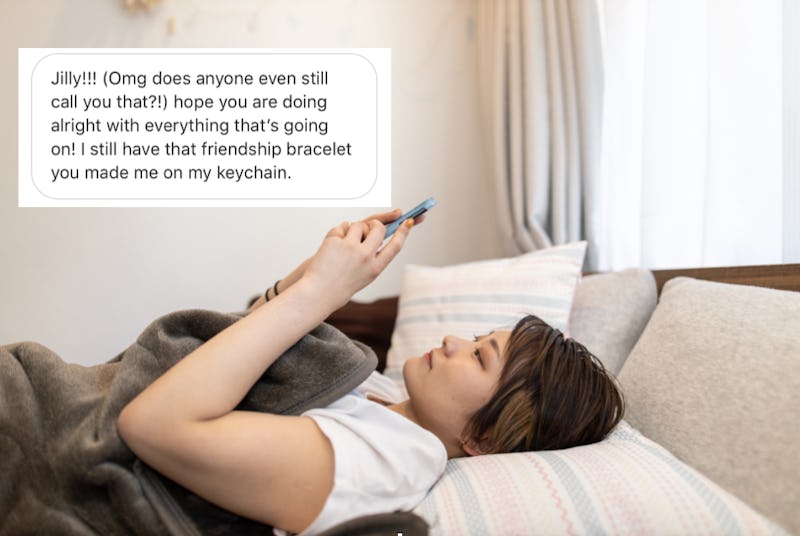 Satoshi-K/E+/Getty Images
There's something about a global pandemic that makes everyone and their mother slither out of the woodwork and into your inbox. While checking in with your loved ones is an important practice and an effective way to feel supported, the surge of messages from people you never thought you'd hear from again is, frankly, a spicy surprise. From your high school class president to that girl you met at Coachella, the unlikely people who will slide into your DMs during the coronavirus outbreak is something no one saw coming.
The risk of COVID-19 is coated in uncertainty. People don't know what is going to happen. Nobody is quite sure when this will be over. And I certainly am struggling with how to gracefully handle being stuck at home for the foreseeable future. (Should I still get dressed? Should I send thirst traps to my exes?)
To some, self-isolation may look like live-streaming your Pilates class, Zooming your boss, and preparing a few extra salacious sexts for your boo across town. To others (like your old manager or friend from summer camp), social "distancing" is yet another way of saying social "media" — like these 21 surprising (but maybe welcome?) people all up in your DMs at this very second.