Apps, Organisations, & Resources To Keep You Safe While We Wait For Progress
Until we reach a place where men are educated on gender-based violence, these tools may help women in emergency situations.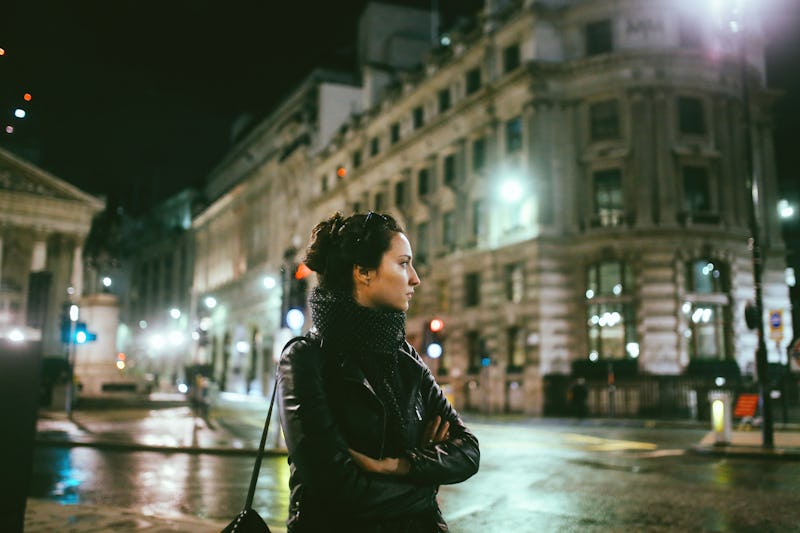 lechatnoir/Getty
As women around the world continue to process the tragic story of Sarah Everard, an important conversation about male violence and harassment has begun to take place online.
In the days since Sarah's disappearance, women have taken to social media to share their own experiences of harassment and gender-based violence and plan vigils across the country to #ReclaimTheNight. Here's how you can support the vigils safely.
One of the most important takeaways from these conversations, however, has been that the emphasis should not be placed on what women can do. Women should not have to change their behaviour to ensure their safety. Instead, it is men who should be questioning their actions and starting conversations with one another about what they can do to help.
This is a message we can all get behind, and one we will continue to advocate for fiercely. Sadly, however, as recent findings from the UN has shown, almost all women in the UK (97%) have experienced sexual harassment of some kind. And for trans women and women from other marginalised backgrounds, we know the statistics can be even more shocking. This problem is deeply entrenched in our society and, right now, we don't have a roadmap that will solve it fast enough.
With this in mind, what follows is a list of tips and resources that offer advice on personal safety. While we are all dreaming of a future where these tools are no longer necessary, hopefully they can offer support until we reach that goal.
Contributions from Sophie McEvoy.