My Afternoon With Hollywood's Lymphatic Massage Whisperer
With a 2,000-plus waiting list, Rebecca Faria has quickly become celebrities' new go-to guru for getting red-carpet ready.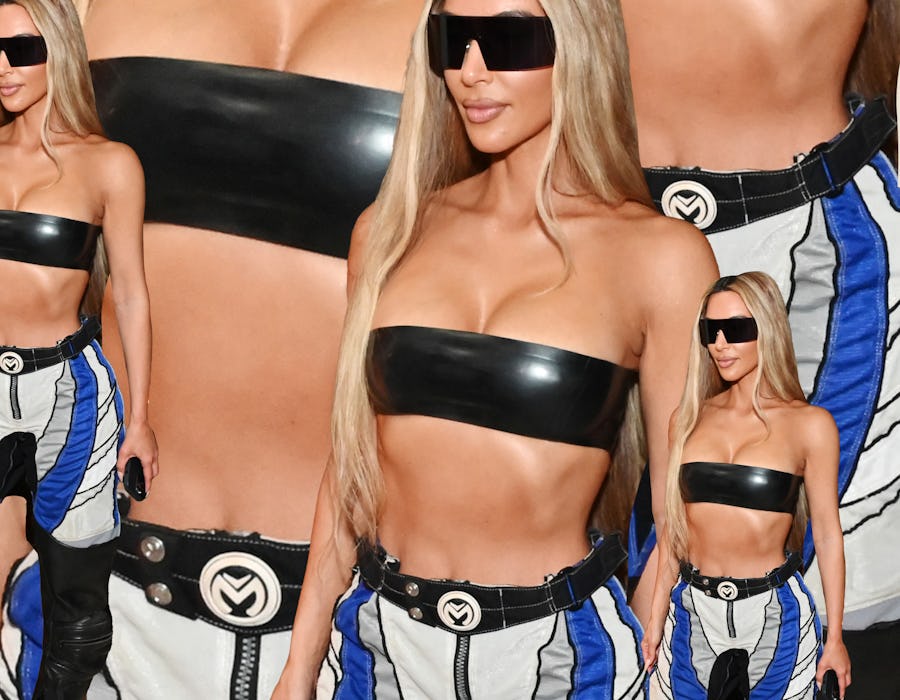 Lying in an infrared ergonomic sauna pod, I am neither hot nor cold. While my body is ensconced within the chamber itself — which, on the inside, is adorned with crystals and set to an ideal 170 degrees — my face rests just above it. A faint fan blows lightly against my cheekbones as the fumes from a Santal essential oil diffuser waft through the air. I feel perfect, I think, before realizing: No, I feel rich.
A 20-minute stint in the sauna is how Rebecca Faria, who runs the Los Angeles-based Detox by Rebecca studio, prefers to conclude her 90-minute lymphatic drainage massage appointments. "One of the main reasons why I decided to get that [sauna] is because of the crystals," Faria tells me. "I believe our energy affects the way we feel in our lymphatic system, and I believe in crystals. So you're able to release even more energy when you go into that pod." It's all part of the technique Faria's been perfecting since she first started in the profession back in her native Rio de Janeiro, Brazil, in 2013. It now has a 2,300-person waitlist.
Faria's practice has also earned her nearly 75,000 Instagram followers, which is where I discovered the 28-year-old after one of her snapshots — featuring Kourtney Kardashian and Megan Fox's forbidden fruit-themed Skims campaign — popped up on my Discover page last summer. Faria counts both Kardashian and Fox as clients, along with the other bevy of boldface names who populate her feed: Hailey Bieber, who appears in an unfiltered, post-appointment selfie; Anne Hathaway's chiseled visage, on display in a snap from her WeCrashed premiere; Rebel Wilson's newly 40-pound lighter body, as written about in a Daily Mail article, and reposted on Faria's grid to highlight her role in the transformation (despite the fact that no fat loss occurs during a lymphatic drainage massage, merely the temporary reduction of water retention and bloating).
But for $480, you, too, can be massaged by the hands that have helped everyone from Kim Kardashian to Ariana Grande shed water weight. Which is exactly what I've come to Faria's small, sanctuary-like office in the heart of Beverly Hills in pursuit of.
Faria knew nobody when she first moved to Los Angeles from Brazil in 2019. She was crashing at her aunt's home in Century City, taking Ubers to and from Beverly Hills, and giving lymphatic drainage massages for the low, low fee of whatever surge pricing was on that given day. "In Brazil, it's such a huge thing. It's almost like basketball here. Everyone knows something about it," Faria says. But in Los Angeles, at the end 2010s — when Instagram face, Botox, and fillers had reached a fever pitch — people weren't quite as tuned into non-injectable beauty alternatives. "When I moved here to L.A., no one had any idea of what lymphatic massage was," she says. "And I didn't speak English very well, but I had to explain it. It was a big challenge."
So what is the basketball of Brazil, exactly? Medically, the massage is designed to reduce swelling in people who suffer from lymphedema, a condition in which your tissues retain fluid, as well as other issues, but people also turn to it as a means to depuff and reduce bloating. Although more research is needed on the efficacy of the latter, lymphatic specialist Loretta Friedman, D.C., R.N., M.S., stresses the merits of the practice. "If the drainage is done properly, people can [pee] and poop out several pounds of fluid," Friedman, who wrote Lymph-Link: Solving the Mysteries of Inflammation, Toxicity, and Breast Health Issues on the subject, tells me — but adds that manual massage doesn't necessarily remove all the fluids that cause blockage and stagnation. "It certainly removes some, but it doesn't get to the baseline," she says. Which is why Faria dials up her technique, incorporating mechanical massage, cupping, and suction, as well as the use of radio frequency and ultrasound-like machines.
While explaining the practice to customers first presented a challenge, the results were impossible to misinterpret. And slowly but surely, with the help of Brazilian swimsuit model Julia Muniz Robinson, Faria was able to build a business through word of mouth. "First, I would get influencers, then bloggers, then slowly, more famous people were coming," she says, counting Chloë Grace Moretz, whom she's worked with since 2019, as her first certified celebrity client. She'll work with some stars in the lead-up to a shoot or an event, as she did with Kardashian and Fox, zeroing in on particular areas of their bodies. Others, meanwhile, incorporate Faria's massages into their larger wellness routines — including the client Faria was most starstruck by. "Jennifer Aniston is someone who I've been seeing on TV since I was young with my family, and I couldn't believe it when I saw her," she recalls. "I was like, 'Oh, my God, now she's here. Wow.'"
Yet at the end of the day, they're all just bodies on a table to Faria. Including my own, which she is now beginning to massage as a Bridgerton-esque orchestral rendition of "Señorita" plays over surround sound. Faria begins with my legs, kneading my upper thighs in an effort to move my lymphatic fluid toward the lymph nodes. Next, she targets the same area with her radio frequency machine, which feels as though it's bunching up my skin, giving it a good pinch, then releasing it. It's not quite enjoyable, but reminds me of getting a deep-tissue massage. It's the kind of discomfort that's easy to enjoy because with each painful muscle prodding, you feel as though the treatment is actually working.
After finishing my lower extremities, Faria moves onto the abdomen. It's her favorite part to work on, and one that she offers to take a "before" photo of so I can compare it to the "after." (To which I politely decline, swallowing my urge to say "F*ck no.") For my stomach, Faria employs the ultrasound-like machine, squirting a jelly onto my skin and proceeding to wand away at my water weight. "Our body is almost like a sink, and the lymphatic system would be the pipes," she tells me, before moving onto my face and neck. "If the drain is clogged, nothing flows inside the pipes, and after a while the sink will be full of hair, trash, and water."
When the 90 minutes are up, there's suddenly a lot of pressure placed on me to pee. It's the final step, because the whole process encourages the movement of fluids so they ultimately can be expelled. The nearest bathroom is a shared one just outside Faria's cream-colored, candle-lit, orchid-heavy studio, and walking back into the fluorescent lighting of the greater building feels like I've just exited the bedroom of a one-night stand who's pushing me to use his roommate's bathroom so I don't get a UTI. But once I have peed, I can't help but spend a few minutes staring at myself in the mirror. Touching my stomach, stroking the skin under my chin with my thumb, searching for any signs of a difference in how I look.
In the moment, I'm not quite sure if my body is feeling the full effects, although later in the evening I find myself practicing some of the self-lymphatic techniques Faria taught me: massaging my belly in a clockwise direction, not ready to let go of this new, albeit temporary, me.