35 Funny Texts To Brighten Your Crush's Day
"My mom just asked me what 'snatched' means..."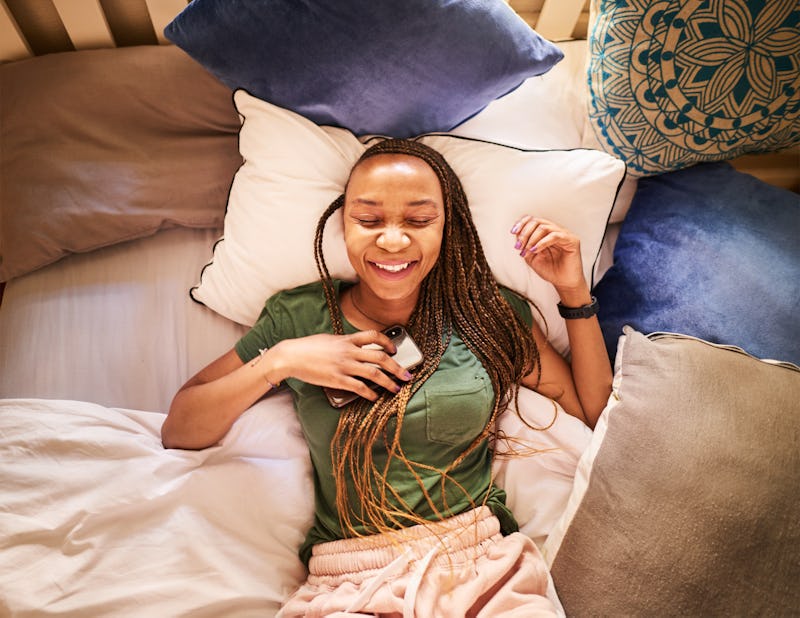 AJ_Watt/E+/Getty Images
As we're staring down the dawn of another cuffing season in the midst of a delta-driven Covid-19 spike, you may want to get to know your crush over text before linking up IRL. The good news? You don't have to be TikTok's "That Girl" to be the wittiest person in someone's inbox. So if you're looking to make someone laugh and get asked out in the process, these funny texts to send your crush are sure to win them over. What's that old saying? There's no time like a global pandemic to woo potential lovers with your clever one-liners.
If you've been texting a Hinge cutie for a while or your Slacks with your coworker are becoming a little more than business casual, you may be looking for the perfect message to make them smile. And while you can never go wrong with a cute selfie or a pic of your roommate's dog, delivering the perfect funny text can be a slam dunk on your road to romance.
From asking about Harry Style's reading list to poking fun at your bedroom decorations, here are 35 silly texts to send your crush.
This article was originally published on