How To Get An Inclusive Face Mask That Helps Deaf People Communicate
You can even learn how to make one yourself.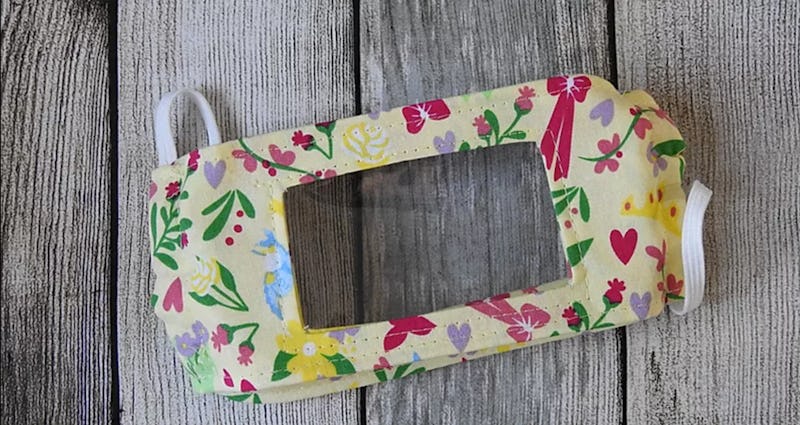 Just Smile / Justine Bate
In an effort to help those who are deaf or have hearing loss, individuals across the UK are creating inclusive face coverings that feature a transparent layer across the mouth. By making the lips visible, those who rely on lip-reading and seeing facial expressions will still be able to communicate.
On July 24, wearing a face covering became mandatory in shops, supermarkets, banks, and post offices in the UK as well as on public transport. But there's been no clear guidance on how "the twelve million people across the UK who have some sort of hearing loss" will be impacted, as Ayla Ozmen, Head of Research & Policy at charity Action for Hearing Loss explained in a press statement.
"Wearing face masks results in deaf people being cut off from communication in everyday life as well as in critical health care settings," Philip Gerrard, CEO of Scottish charity Deaf Action recently told the Independent. "We have seen deaf members of staff not being able to understand simple instructions when attending Covid-19 drive through testing facilities, because the care worker is wearing a mask two meteres from the vehicle."
He continued: "We would like to see the government support the development of PPE approved transparent masks so they are available in care settings as well as in the wider community."
Thankfully, many creative individuals up and down the country have taken to designing their own inclusive masks with transparent panels to aid communication. Here are some of the places you can buy these masks to help the wider community.
This article was originally published on