5 Myths About "Boosting" Your Immune System, Debunked By Doctors
Plus, the super easy thing that *does* help.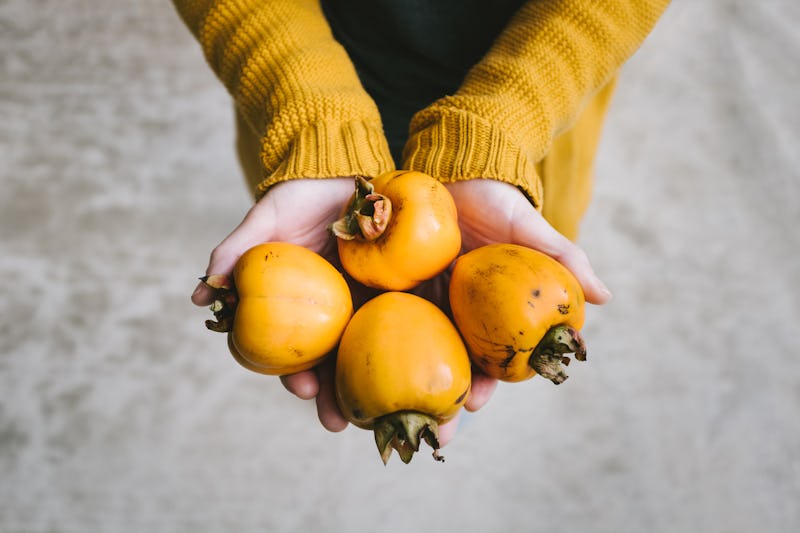 Olivier Laurent / EyeEm/EyeEm/Getty Images
Eating lemons, downing whole garlic cloves, big cupfuls of nourishing beef broth — if you've been at all concerned about your immune system during the pandemic, chances are somebody's offered you a trick or tip for "boosting" your immune system.
The problem is that the immune system isn't a single organ or area of the body that can be easily strengthened by drinking orange juice. It's a complex mix of hormones, cells, and proteins that try to fight off illnesses, and nobody has yet invented a magic pill, including vitamins, to make it work better.
"There's no specific medication nor a single vitamin that has been proven to boost a person's immune system," Dr. Robert Mordkin M.D., chief medical officer for testing company LetsGetChecked, tells Bustle. When it comes to your immune system, he says it's the boring stuff that matters: getting enough sleep, eating fruit and veggies, and washing your hands.
Although a mug of tea with ginger in it isn't going to hurt (thanks, gran), it's not going to be the wonder that makes your T-cells dance with happiness. Here are some of the most common myths about "boosting" your immune system, and the truth behind them.
Experts:
Christina Belitsky M.S. RPA-C
Dr. Robert Mordkin M.D.
Studies cited:
Carr, A. C., & Maggini, S. (2017). Vitamin C and Immune Function. Nutrients, 9(11), 1211. https://doi.org/10.3390/nu9111211
Ragab, D., Salah Eldin, H., Taeimah, M., Khattab, R., & Salem, R. (2020). The COVID-19 Cytokine Storm; What We Know So Far. Frontiers in immunology, 11, 1446. https://doi.org/10.3389/fimmu.2020.01446
Wong, C. P., Nguyen, L. P., Noh, S. K., Bray, T. M., Bruno, R. S., & Ho, E. (2011). Induction of regulatory T cells by green tea polyphenol EGCG. Immunology letters, 139(1-2), 7–13. https://doi.org/10.1016/j.imlet.2011.04.009