9 Ways To Stay Resilient, From Nuns, Astronauts, & Other Tough Women
"Accept what you can't change and try to make the best of it."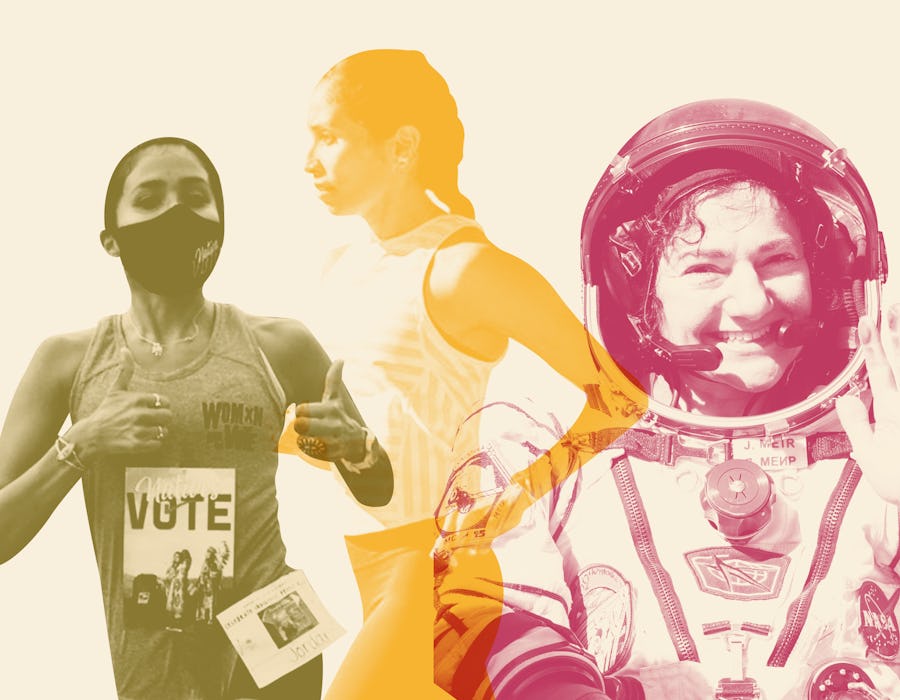 @devinwhetstone, Andrei Shelepin/Getty Images
Where 2020 felt like a never-ending February, 2021 has started off with a glimmer of hope and a laundry list of challenges. Two authorized COVID vaccines mean there's a real chance that, in the United States at least, the pandemic might come to an end by this fall. But with cases still percolating across the country, the only real thing that most of us can do is wait — for positivity rates to keep falling, to get vaccinated, and for the world to return to normal.
But, as you probably realized over the last year, waiting sucks. It's boring. It's hard. Without being able to see loved ones, it's lonely. And it can feel ever the more pointless when you know that, come August or September or October, you'll (hopefully) be back to hanging out indoors, going on beach vacations, and hugging everyone in sight, just because you can.
That's why we asked women with lots of experience in solitude, pushing themselves to the limits or living in extremes, how they cope with tough situations. These women — who live in vans, ranch in the middle of nowhere, do research in Antarctica and space, and more — shared their tips for mental resilience in the hopes that their advice might help you, too.
Read on for the fascinating ways nine women maintain their sense of hope and optimism under unique circumstances.
Interviews have been edited and condensed for clarity.